Challenge #2
Let's examine the feathers you collect!
When you find a feather, pick it up and look at it closely. If it has a shaft in the center, called a "quill," it is a "contour feather." Birds have a variety of contour feathers; large, long feathers with a stiff shaft are "flight feathers," wing feathers used for flying, or "tail feathers." By contrast, small, short feathers with a soft shaft are most often "body feathers." Although body feathers are not used for flight they serve to protect the body, growing in large number on the head, breast, belly, and back. On the other hand, there are also feathers that are simply a swirl of soft barbs without a shaft. These are "down" feathers used as insulating material in jackets and quilts. Down grows under the contour feathers and keeps the bird's body warm.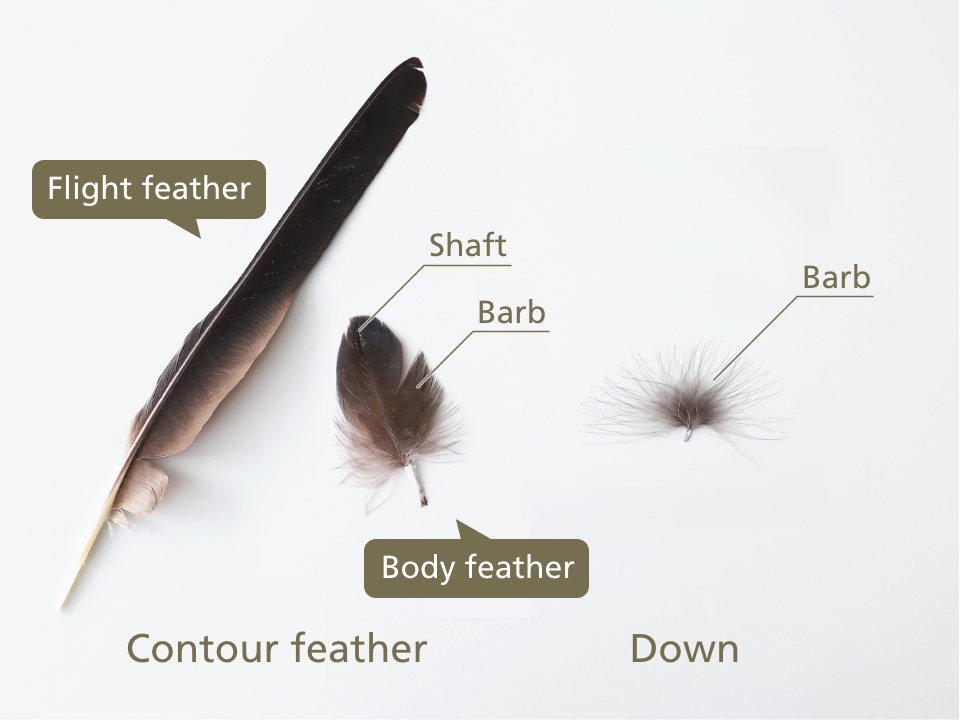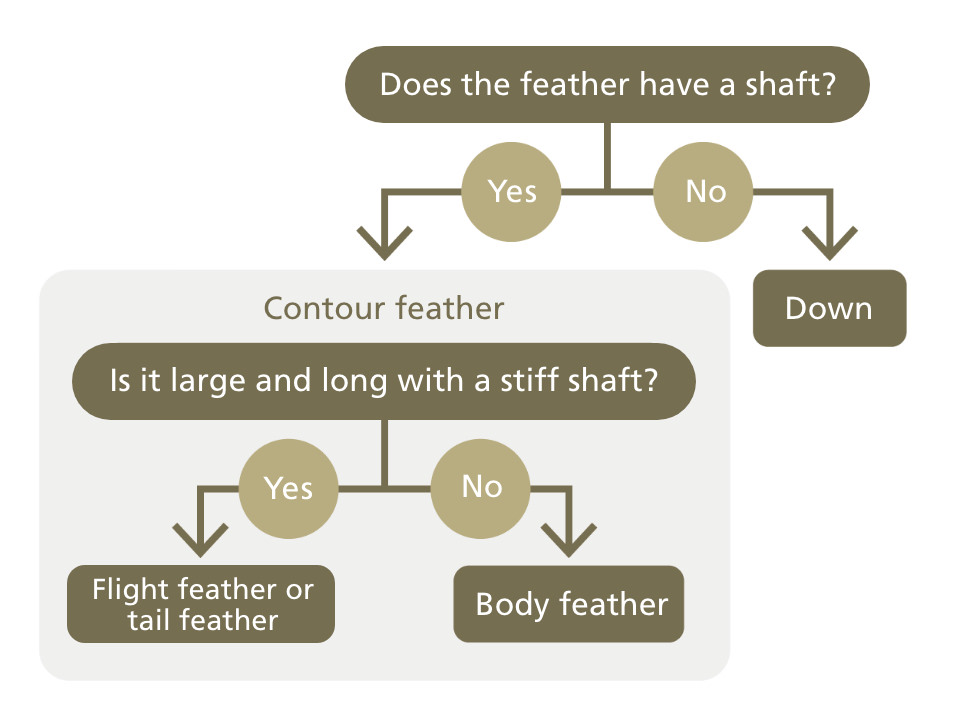 You can guess the size of the bird from the length of the feather. Measuring the length of a flight feather, 10-30 cm would be the size of a crow, 7-15 cm would be size of a pigeon, and a few centimeters would be the size of a sparrow. The shaft is hollow inside like a tunnel, so when you pick it up you should notice how weightlessly light even a large feather feels. Though light, it has a strong construction, and is flexible toward the tip.