Challenge #2
Expectedly, the world's fastest are birds!
Let's learn about the speed of flying birds
Faster than creatures on land and in the water are birds that fly in the air. What is the fastest bird? There are two entries for "world's fastest bird" in the Guinness Book of World Records. The fastest in horizontal flight is the White-throated Needle tail at 170 km/h, and the other record for fastest speed in a downward dive (called a stoop) is held by the Peregrine Falcon at 389 km/h.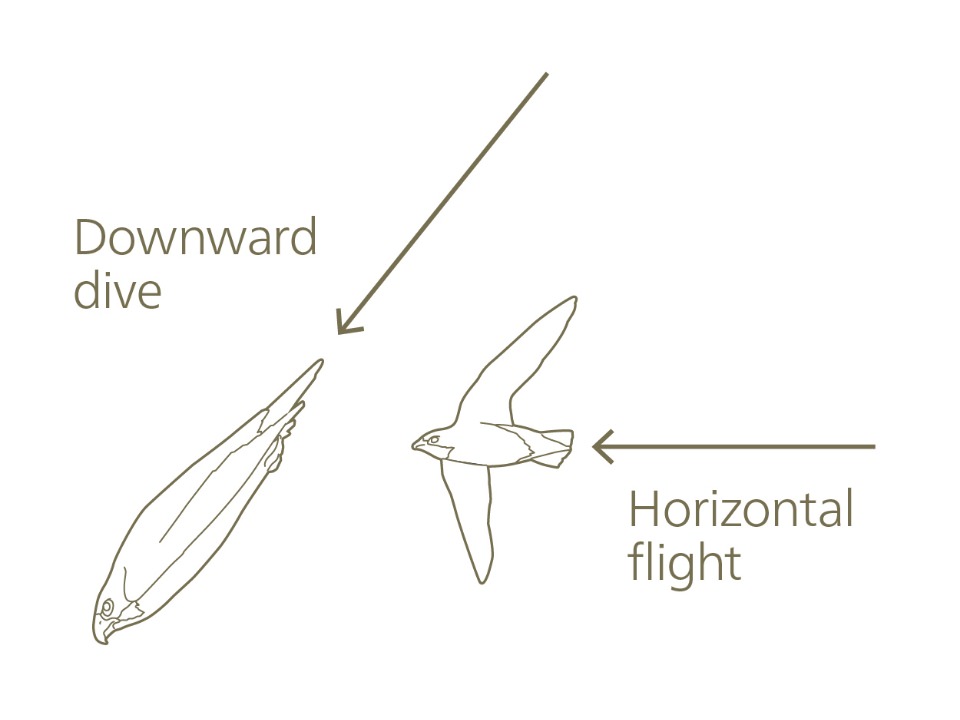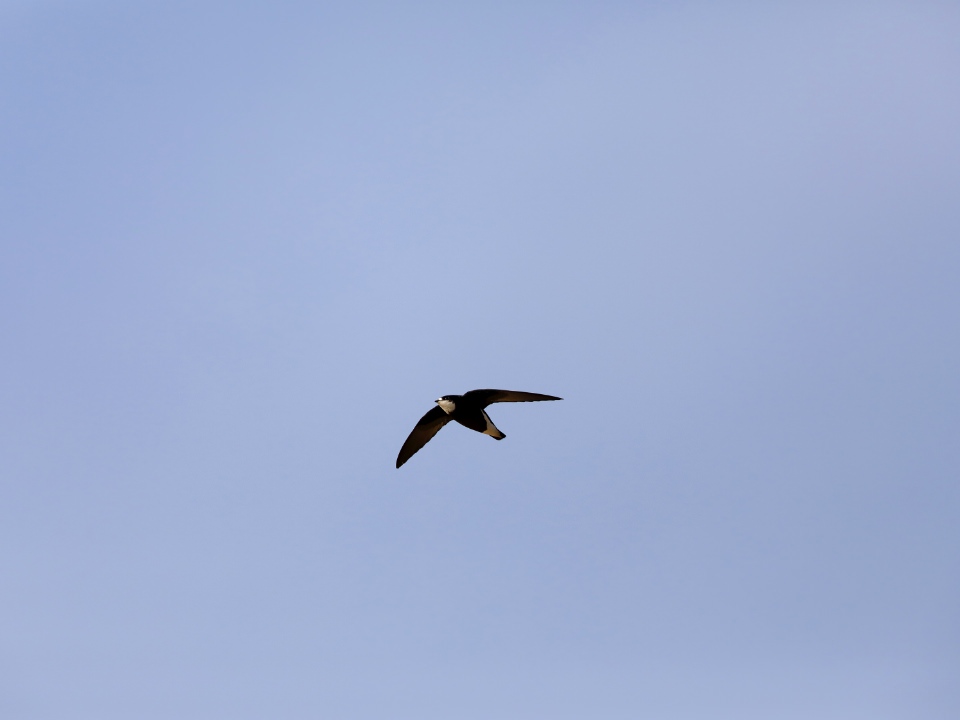 When attacking other birds, raptors such as the Peregrine Falcon make a high-speed dive from high altitude and utilize the weight of their body to strike the prey. The hunting technique of the Peregrine Falcon involves diving, striking, and then turning sharply to capture and carry off its prey. So, the record of the Peregrine Falcon is for the high speed achieved when making a dive (stoop) to chase prey. To measure the speed of the Peregrine Falcon, researchers went up in an air balloon with a domesticated falcon and dropped prey from a high altitude, then clocked the speed as it stooped to chase the prey.
The speed of the Golden Eagle, which employs the same method of diving from a great height, has also been measured. Although not as fast as the Peregrine Falcon, it has been recorded to reach 322 km/h. However, raptors (such as hawks, falcons and owls) do not always fly at this speed. The fastest speed achieved by either the Peregrine Falcon or the Golden Eagle in horizontal flight is 110-130 km/h at best; the average speed of the Peregrine Falcon is in the range of 70-90 km/h while the Golden Eagle is 40-50 km/h.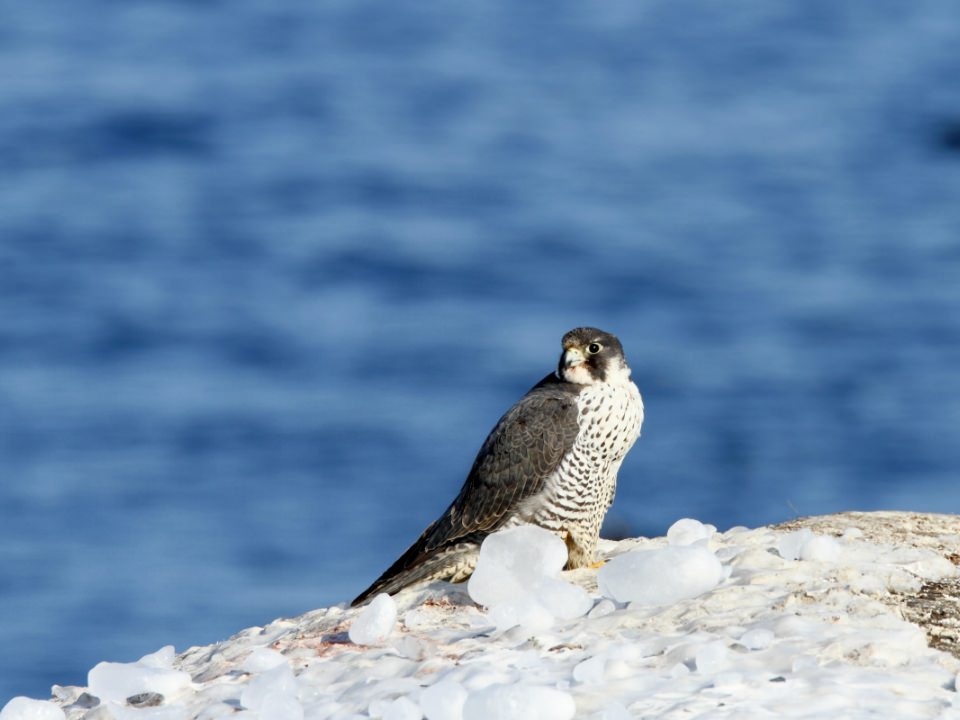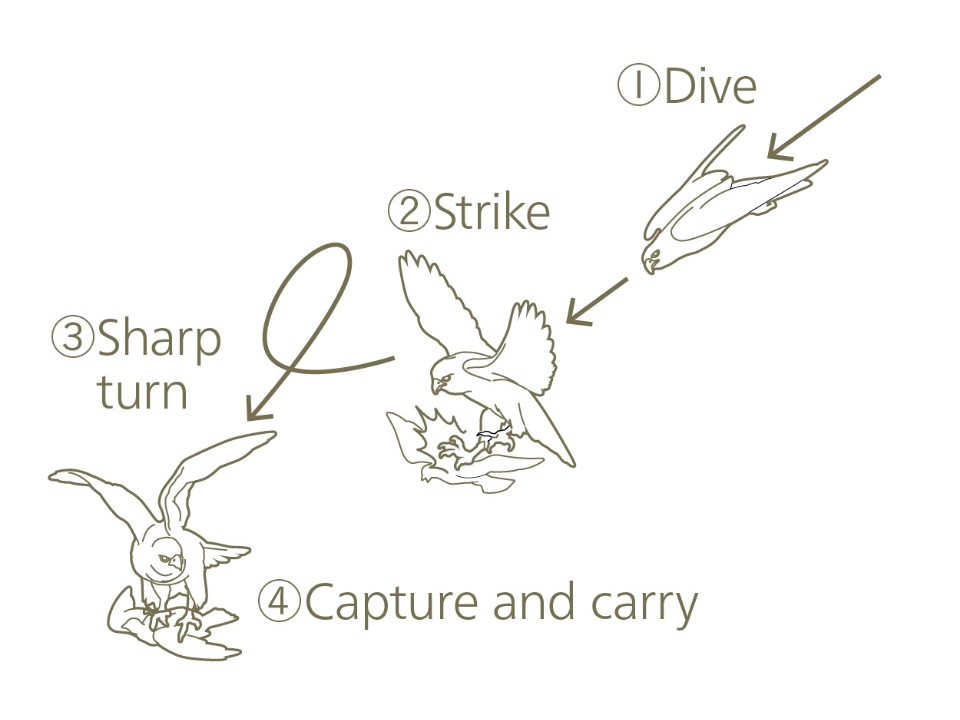 In horizontal flight, the White-throated Needle tail has been recorded reaching a speed of 169 km/h and the Pacific Swift a speed of 166 km/h. Swifts are not members of the swallow family, rather they belong to a group close to nightjars and hummingbirds. Swifts are high- and fast-flying birds that feed on flying insects brought up by ascending air currents. Since they spend most of their life flying, It is said that they may possibly even sleep in the air.