Camera and equipment for photographing wild birds
Want to take photographs of cute, cool, and beautiful birds?
What kind of equipment will you need?
How should you go about taking the pictures? Here's where you can find pointers on choosing the right camera and tips for beginner photographers.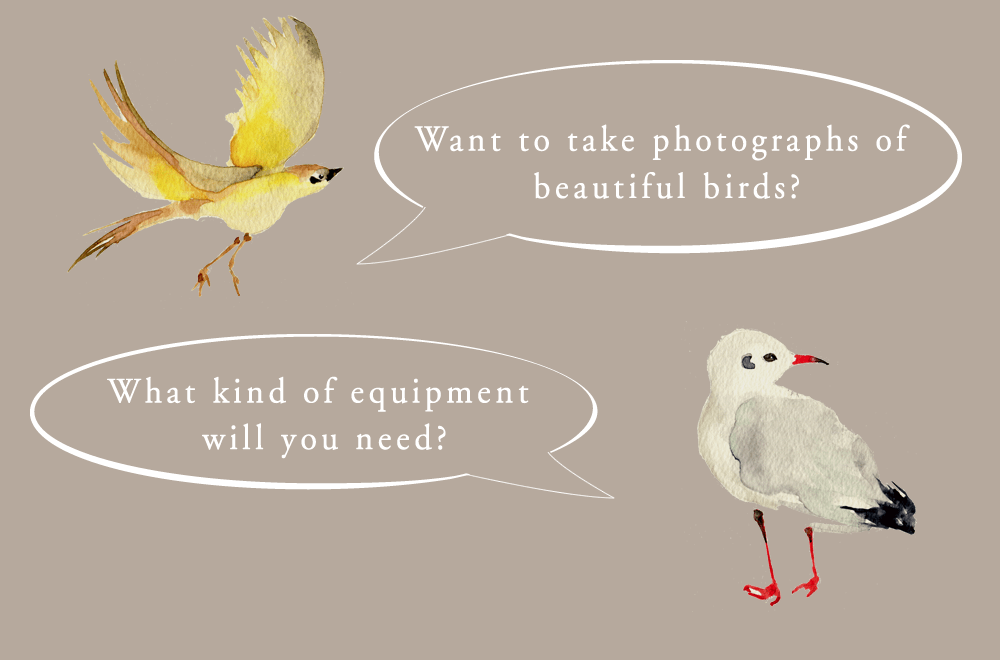 Japanese White-eye

After a cold , tough winter, a plum blossom provides sweet-smelling syrup to Japanese white eyes. It is quite difficult to photograph Japanese white-eyes, because they move around quickly. If you watch carefully, you may see it rest for a moment. Your best chance to capture the moment when the Japanese white-eye's white-eyes's head pulls up from a plum blossom with using continuous shooting mode.
Image data
Aperture value: f/4.5
Shutter speed: 1/1250 second
ISO speed: ISO400
Exposure compensation: 0
Focal length: 500mm
DSLR Camera (APS-C image format)