Adjusting the shutter speed can change the feeling of a photo
I have thus far explained how to freeze the movement with a fast shutter speed, and how to minimize the blurriness by increasing the shutter speed when photographing flying birds in certain situations, such as when the bird is small or you cannot get close to it. It is not necessarily the case, however, that photographs of birds where there is no sense of movement are the best in terms of expression.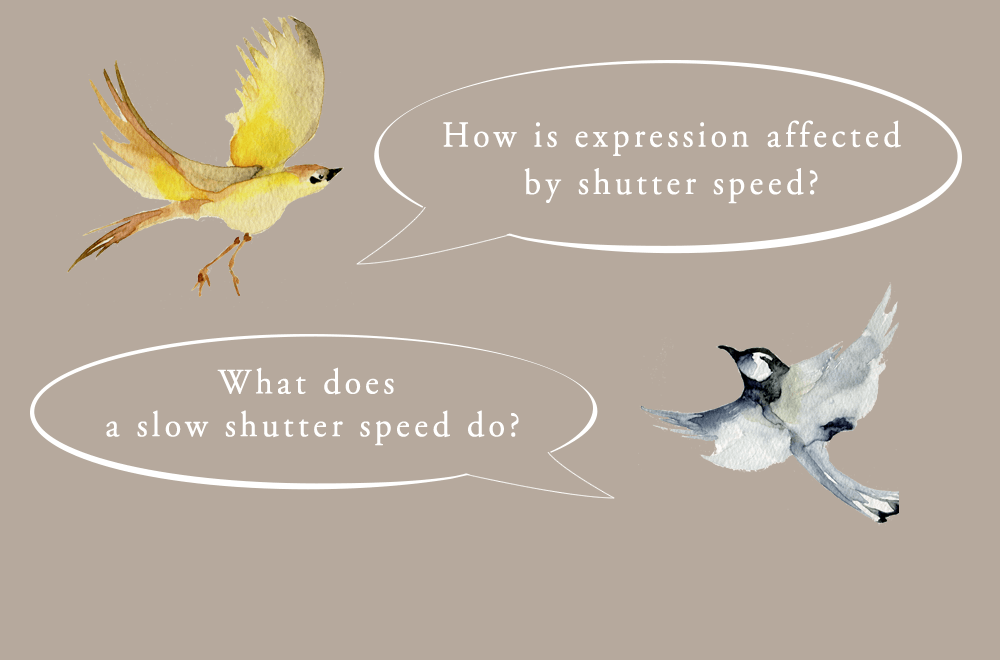 Sanderling

Panning is a shutter-speed technique often used when photographing sports activities and moving vehicles. When photographing wild birds, however, you rarely see panning used for anything except birds in flight. Unlike trains or airplanes, birds run about, stop suddenly, and go in unexpected directions. That is why they can be hard to follow and difficult to photograph. That being said, you can target such birds as Sandpipers and Plovers that run unhindered along sandy beaches and in other open places.
Image data
Aperture value: f/11
Shutter speed: 1/100 second
ISO speed: ISO100
Exposure compensation: -1
Focal length: 321mm
DSLR Camera (APS-C image format)