Patent Enforcement Operations
Work Overview
Patent enforcement operations involve enforcing our patent rights obtained through patent filing & prosecution operations. More specifically, there are a number of ways in which we enforce our patent rights, such as patent litigation to stop the sale of products that infringe our patents, requests to remove patent-infringing products from e-commerce sites, and licensing arrangements with third parties to obtain commensurate royalties in exchange for granting the right to use our patents. In the same way that we respect the intellectual property of other companies and individuals, Canon expects others to respect our intellectual property. This is why we take swift and persistent action to enforce our patent rights using various ways, including those described above, against companies that do not respect our intellectual property.
Canon's patent enforcement operations
Protecting the passion of our developers with patents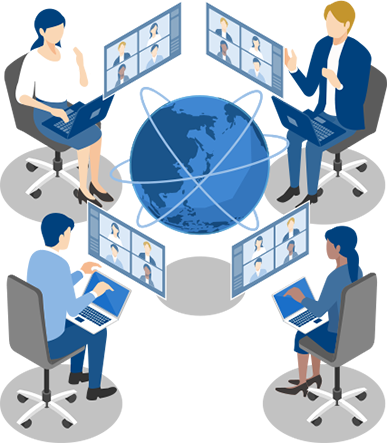 When other companies use without permission a technology that has been developed by investing substantial resources, it prevents the innovator from obtaining a sufficient return on the resources invested and has great impact on future R&D. For this reason, Canon protects its proprietary technology by constructing a robust patent portfolio around the proprietary technology we develop. Unfortunately, simply obtaining patents is not enough to eliminate from the market products that use Canon patents without Canon's permission. It is necessary to enforce our patent rights effectively against these infringing products.
As the first step in patent enforcement, Canon often informs the company manufacturing or selling products that use Canon patents without permission that it is infringing our patents and tries to have the company cease the infringement immediately. In many cases, however, the other side will not readily concede to the patent infringement. Depending on the case, Canon will take various measures — such as filing patent infringement litigation, seeking injunctions against infringing products, requesting take-downs of infringing products from e-commerce sites, and negotiating licenses with the other side — to protect our products and services as well as the freedom of our R&D activities.
Canon conducts a wide variety of patent enforcement activities around the world. Members of the patent enforcement team regularly share their experiences from individual cases as well as the latest information on rules and precedents in each country among their members and engage in arm's-length discussions with local patent lawyers in each country. These activities enable us to properly gauge the potential value of each patent and to engage in patent enforcement optimized for each region and for each opponent. Through these steadfast activities to consistently enforce our rights, Canon uses patents to protect the technologies created by our passionate developers.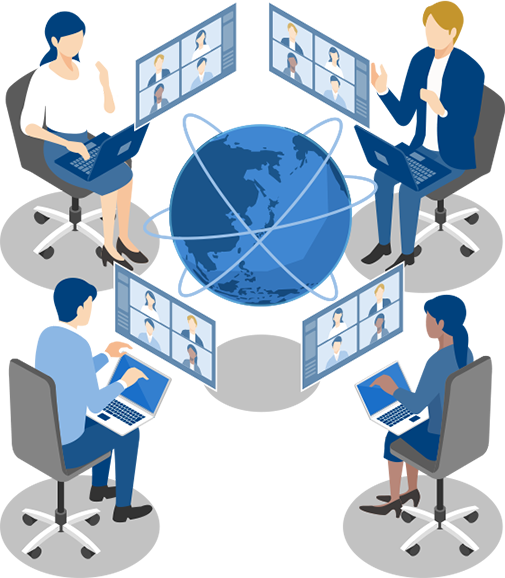 The best teamwork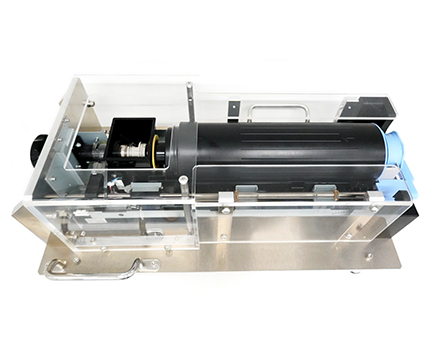 A key part of patent enforcement is proving that a product of another party infringes Canon patents to a degree that convinces third parties as well. Even in circumstances where establishing evidence of infringement is difficult due to technical complexity or other reasons, we work tirelessly to prove infringement with the spirit that "we never give up and challenge the difficulties with any means", which is part of the "DNA" of Canon's IP. For example, if it is difficult to show the internal operation of a product described in a patent in a patent litigation, we will build a see-through model specifically for the litigation to make the operation of the infringing product easier to visualize and to provide the judge with necessary information. Canon also optimizes its patent enforcement activities for each country and region to address differences in local patent laws and litigation practices. For example, in litigation cases in China, where rigorous proof of infringement is required, in addition to introducing photographs and videos taken before the trial as evidence, we took out an unopened accused product from the product package in front of the judge, operated the accused product, and used live images from a microscope to prove infringement with visual evidence.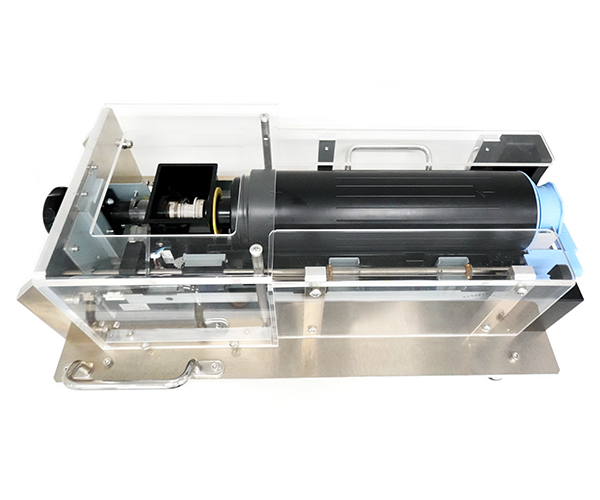 Our patent enforcement team also provide recommendations to Canon business groups on investments in the U.S., in light of patent enforcement in the U.S. In addition to the usual court action filings, the U.S. allows petitions to the United States International Trade Commission (ITC) to grant injunctions against imports of patent-infringing products. If a petition is successful, a powerful exclusion order will be granted uniformly barring infringing products from being imported into the U.S. regardless of who the manufacturer or importer is. U.S. investment, however, is a necessary requirement in order to receive this type of powerful exclusion order. Therefore, if enforcement activities in the U.S. are anticipated, planning for investments to meet the requirements in advance can enable Canon to counter infringements by companies that make up fictional identities or frequently change their company name.
Through solid trust relationships built on a track record of experiences, our patent enforcement team maintains cooperative frameworks among Canon's development and business groups. Based on this trust relationship, our patent enforcement team makes it possible to carry out patent right enforcement activities worldwide.
In recent years, we have been particularly active in taking-down infringing products offered for sale on Amazon and other e-commerce sites. Since infringing products listed on e-commerce sites are quickly replaced, it is important that we report listings of infringing products to the operators of e-commerce sites as quickly as possible after the infringing products are discovered. This is why Canon works closely with lawyers around the world to ensure we quickly obtain and analyze suspected infringing products on e-commerce sites in each country and remove infringing products from sale at the pace of the market.
As can be seen from the above, cooperation of all related parties is essential for patent enforcement. With Canon's IP Headquarters as the central hub coordinating various patent enforcement operations, we have been able to work with both internal and external collaborators as one team and conduct effective enforcement of our rights against infringing products.
Why patent enforcement activity is rewarding
Patent enforcement is a tough job, with a clear line between winning and losing. It involves many tense and challenging moments. However, these are outweighed by the huge sense of accomplishment when we successfully enforce Canon's patents using various legal means and our claims are accepted. The most rewarding part of our work is the moment when we share Canon's victory with the many people in different organizations who assist us in patent enforcement operations.