Flowers and birds
Beautiful flowers bloom in each of Japan's four distinct seasons, giving rise to a culture of floral appreciation. The combination of flowers and birds in particular seems to be a preference of Japanese people since ancient times, as indicated by their nature-oriented outlook on the world and the many artworks featuring flowers and birds. In photography also, compositions of birds and flowers are more popular than photographs of birds alone, so I would like you to try taking this kind of photo.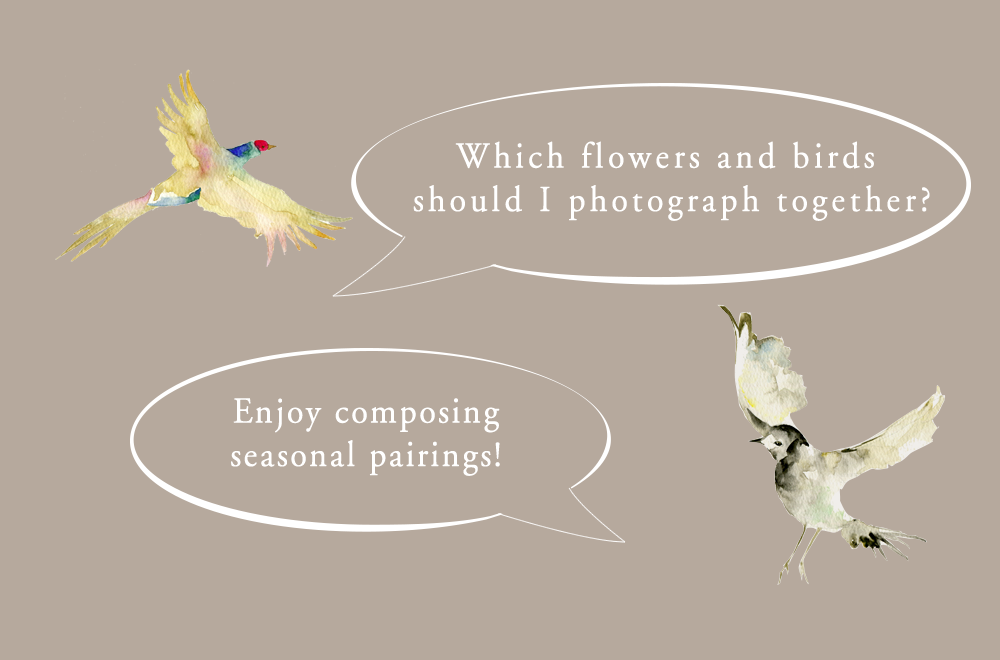 Japanese White-eye and common camellia

White-eyes love sweet nectar. When I checked out a spot with flowering camellias, sure enough a flock of Japanese White-eyes had come for some nectar. Rather than blooming in bright, open areas of the bush, camellia flowers often bloom in a shaded area, behind other flowers or some leaves. As I was looking to see if there might be a good spot, I found a single flower blooming on the outside of the bush. I waited patiently, praying that a bird would come, and one came just as I had hoped. My chance came in the moment the bird raised its face upwards. I was able to get my perfect shot.
Image data
Aperture value: f/4
Shutter speed: 1/500 second
ISO speed: ISO400