A Super High Performance Lens with Four Times the Performance Capacity of a Full High-Definition Television Lens
Canon's broadcast lenses have a 50-year history and enjoy solid support thanks to their outstanding optical performance and exceptional reliability. In particular, Canon's zoom lenses are highly praised for the dynamic images that they produce, and are being used in the development of the SHV image capture system that Japan Broadcasting Corporation (NHK) plans to roll out in 2025.
SHV is an ultra high-definition image format of 4,320 vertical scanning lines that contain 16 times the data volume of the full high-definition TV format. The lenses used are required to be capable of a resolution of at least 240 black and white line pairs within a width of 1mm. At such a high spatial frequency, the wave characteristics of light mean that, the narrower the aperture of the lens, the greater the effects of diffraction, whereby lens performance deteriorates. This means that lenses need to be able to correct to the utmost degree any aberration between a bright f / number and full aperture (a factor in the deterioration of lens performance).
Under these challenging conditions, as a first step toward the realization of this new broadcasting format, utilizing its own optical theory and design technology, adopting new optical materials and improving upon its manufacturing technology, Canon has worked in cooperation with Japan Broadcasting Corporation and succeeded in developing a zoom lens that boasts the SHV system's first tenfold zoom ratio. This zoom lens has virtually zero chromatic aberration or field curvature (loss of resolution at the peripheral edges of an image) at zoom positions from wide to tele, enabling natural and high quality rendering.
Additionally, from a practical application perspective, the lens has been made compact and light, and is powered by a newly developed motor unit, guaranteeing the same high level of operability as conventional high-definition cameras.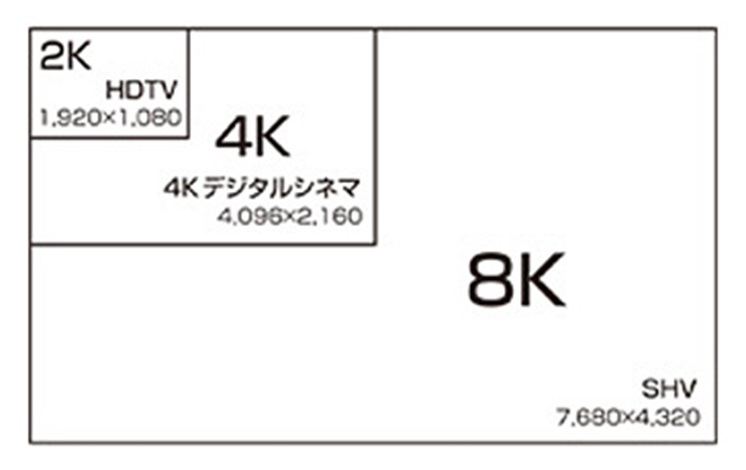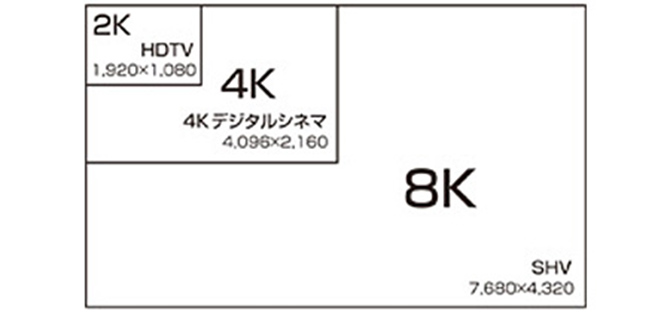 Resolution Comparison
SHV Resolution Comparison