Types of lenses and selecting the right lens
What kind of lens will you need? How do you shoot close-up photos of wild birds? Once you've decided on a camera, the next step is selecting a lens. There are many kinds of lenses to choose from and various lenses let you capture a range of different images. Digital compact cameras (like Canon's PowerShot-series models) with a high-magnification zoom lens (40X or more) are also suitable for wild bird photography.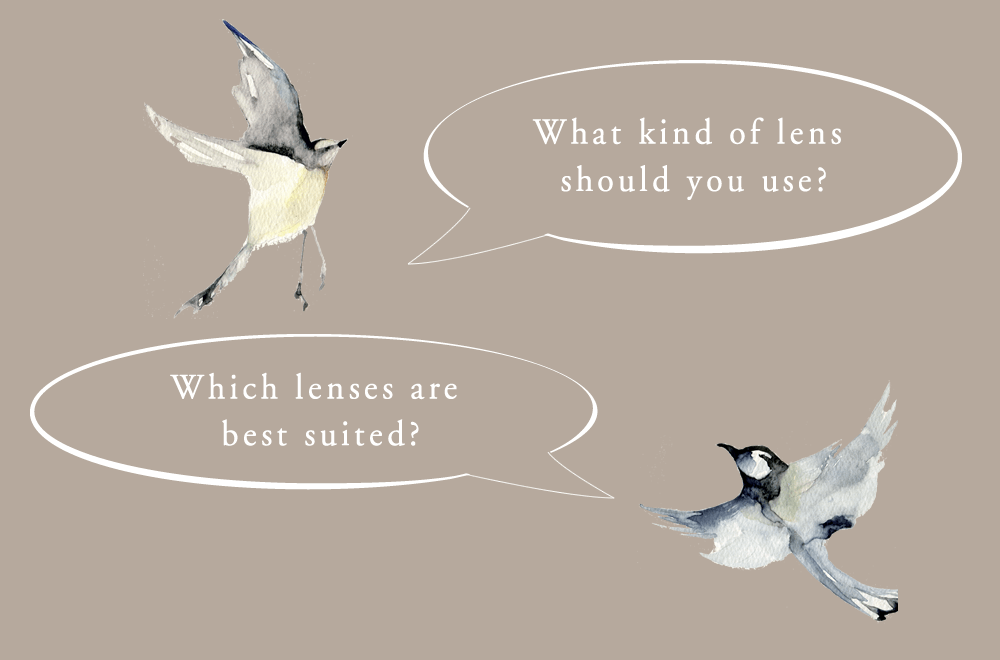 Whooper Swan

You can take a close-up photograph of Whooper Swans while they feed, but don't approach suddenly or they will fly away. When capturing images, approach slowly while crouching down. Then hold the camera near the water's surface and shoot photos while using the vari-angle display.
Image data
Aperture value: f/8
Shutter speed: 1/200 second
ISO speed: ISO200
Exposure compensation: 0
Focal length: 20mm
DSLR Camera (APS-C image format)