September 28, 2022
Experiencing Appreciation of Art Through Your Own Answers – Appreciating "The Wind and Thunder Gods" and "Waves of Matsushima"
On Thursday, July 28, at the "NIKKEI STEAM 2022 SYMPOSIUM" hosted by Nikkei Osaka Head Office, an art appreciation workshop using high-resolution facsimiles of "The Wind and Thunder Gods" and "Waves of Matsushima" was held. The lecturer was Yukiho Suenaga*, who, as a junior high and high school art teacher, focused on "expanding one's views" through art. Her book, Thinking of Art from the Age of 13 (DIAMOND, Inc./ISBN:9784478109182), which contains the contents of this class aimed at the general public, is a bestseller with more than 170,000 copies sold.
In the workshop, the participants, which were of different generations, ranging from high school students to adults, experienced appreciation of art "through their own answers", using Tawaraya Sotatsu's "The Wind and Thunder Gods" and "Waves of Matsushima" as subjects.
First, each participant carefully observed each work, wrote down their thoughts and realization, and asked themselves, "What is the source of this feeling?" "What do I feel from there?" Next, they contradicted their own view to consider other perspectives and asked themselves, "What if this was not the case...?" Finally, based on these views, they held short discussions, and shared their written interpretations of the works with the other participants and held dialogues.
By following this method, the participants studied each work intently, and there were in fact a variety of "one's own answers" from the participants. For "Waves of Matsushima", one participant came up with the story of the earth god appearing in the rough waters of the Sea of Japan and calming the waves; another participant likened the work to the cosmos inside a bowl of ramen, and felt that it represented love for ramen. For "The Wind and Thunder Gods", there were as many opinions as there were participants—some thought it depicted the wind and thunder gods fighting, another thought they were playing tricks on each other, and yet another participant thought they were fishing together.
Ms. Suenaga remarked, "Japanese art looks different depending on who is viewing it. This idea must have been rooted since the ancient days. While cherishing the point that one should adopt their own view, it is also important to explore the possibility of different views by constantly contradicting your own viewpoint."
*Yukiho Suenaga: Profile
Art teacher/Artist
Graduated with undergraduate degree from Musashino University, College of Art and Design, Department of Sculpture; completed a degree from Tokyo Gakugei University, Graduate School of Education (Art Education). She is currently an instructor at Urawa University, Department of Education for Children, and is also an individual researcher at Tokyo Gakugei University.
Ms. Suenaga has expanded exploratory art classes at junior high schools and high schools with a focus on "expanding one's views" through art. Currently, She conducts more than 100 activities per year related to art thinking, such as education in art and design to nurture creativity in children, lectures at various educational institutions, seminars for adults, etc. Participants provided feedback such as, "I didn't know art was so fun!" and "I now understand the basics behind thinking about things."
She authored the book Thinking of Art from the Age of 13 (Diamond, Inc./ ISBN:9784478109182), which is a bestseller with more than 160,000 copies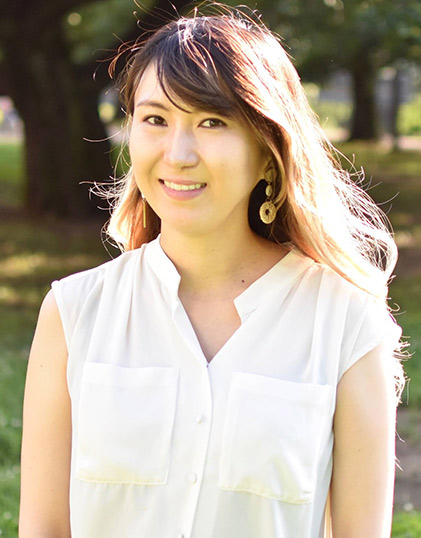 *Yukiho Suenaga: Profile
Art teacher/Artist
Graduated with undergraduate degree from Musashino University, College of Art and Design, Department of Sculpture; completed a degree from Tokyo Gakugei University, Graduate School of Education (Art Education). She is currently an instructor at Urawa University, Department of Education for Children, and is also an individual researcher at Tokyo Gakugei University.
Ms. Suenaga has expanded exploratory art classes at junior high schools and high schools with a focus on "expanding one's views" through art. Currently, She conducts more than 100 activities per year related to art thinking, such as education in art and design to nurture creativity in children, lectures at various educational institutions, seminars for adults, etc. Participants provided feedback such as, "I didn't know art was so fun!" and "I now understand the basics behind thinking about things."
She authored the book Thinking of Art from the Age of 13 (Diamond, Inc./ ISBN:9784478109182), which is a bestseller with more than 160,000 copies