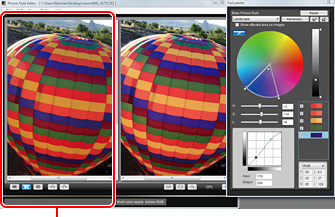 The former image is displayed by the Picture Style when shooting it.

By using split window display and confirming the color change from the former image, well-balanced color adjustment can be done.



Caution for image quality

The image might change remarkably regardless of the adjustable margin size. Make adjustments carefully while viewing the image.