TOKYO, August 29, 2008—The European Imaging and Sound Association (EISA), Europe's premier consumer technology awards association, recognized three Canon products with prestigious "Best Product" awards: the Canon EOS 1000D (EOS Rebel XS in other regions) as European Consumer Camera 2008-2009; the Canon HV30 (VIXIA HV30) as European HD Camcorder 2008-2009; and the Canon SELPHY ES2 as European Mini Photo Printer 2008-2009.
Canon EOS 1000D: European Consumer Camera 2008-2009
Featuring a Live View shooting function and high-speed autofocusing, the EISA Photo Panel called the 10.1-megapixel EOS 1000D "the best camera for novices in DSLR photography." The jury also praised the camera's cost performance despite its "plethora of features," which include the EOS Integrated Cleaning system.
Canon HV30: European HD Camcorder 2008-2009
The Canon HV30 HD camcorder incorporates a Full HD CMOS sensor, a 10x optical zoom Canon HD Video Lens with Canon's Super Range Optical Image Stabilizer, and the DIGIC DV II image processor. According to the EISA Video Panel, the HV30's high-speed autofocus system, optical image stabilizer and unbeatable sensitivity combine to "guarantee great pictures in all lighting conditions."
Canon SELPHY ES2: European Mini Photo Printer 2008-2009
Featuring a 3.0-inch LCD monitor and wireless Bluetooth printing, the compact and stylish Canon SELPHY ES2 compact photo printer makes creating photo prints faster and easier than ever. The EISA Photo Panel highlighted the hassle-free convenience realized by the SELPHY ES2, noting that it can also be operated using an optional battery pack for printing outdoors and when on the move.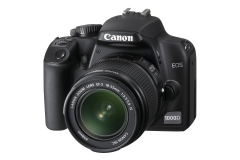 EOS 1000D (EOS Rebel XS)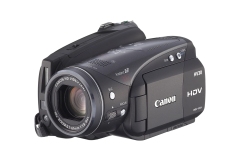 HV30 (VIXIA HV30)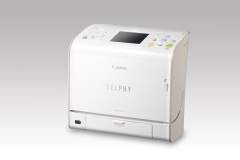 Canon SELPHY ES2