TOKYO, May 1, 2009—A total of five Canon products have been recognized with "Best Product 2009" awards by the prestigious Technical Image Press Association (TIPA), representing 29 photography and imaging magazines across 13 European countries. The award-winning products are: the EOS 5D Mark II digital SLR camera, the PowerShot G10 compact digital camera, the TS-E17mm f/4L tilt-shift SLR camera lens, the PIXMA Pro9500 Mark II inkjet printer, and the LEGRIA HF S10 HD video camcorder.
The Canon EOS 5D Mark II digital SLR camera earned "Best Digital SLR Expert in 2009" honors. TIPA's panel judges described the 21.1-megapixel EOS 5D Mark II, the first EOS-series SLR with full High Definition (HD) video capability that offers an expanded sensitivity setting from 50 up to 25,600 ISO, saying: "Fast, reliable and discreet, this 'expert' D-SLR challenges ... the best pro models." The EOS 5D Mark II incorporates a new and improved CMOS sensor and DIGIC 4 image processor for high-quality imaging performance.
Canon's 14.7-megapixel PowerShot G10, the flagship model in the company's PowerShot compact digital camera line-up and the first G-series camera to offer wide-angle imaging via a 5x zoom lens with an optical Image Stabilizer, was declared "Best Expert Compact in 2009" by TIPA judges, who praised its structure and stability. Other features that stood out to the panel include the model's multi-faceted manual shooting mode and ability to support RAW data.
The TS-E17mm f/4L, which earned the "Best Professional Lens in 2009" award, features the widest view angle of any tilt-shift lens for 35mm SLR cameras on the market, as well as Subwavelength Structure Coating to minimize ghosting and flare. Judges deemed the Canon TS-E 17mm f/4L "the professional choice for architectural or landscape photography."
The TIPA panel named the PIXMA Pro9500 Mark II (PIXUS Pro9500 Mark II in Japan) "Best Expert Photo Printer in 2009" for its 10-color pigment single ink system, which "allows photographers to print on gloss and matte media with exceptional color accuracy and gamut" without swapping ink tanks. The judges also praised the Pro9500 Mark II's 16-bit per channel print capability for its "exceptionally smooth tonal gradations in both color and monochrome photo prints."
The judges crowned the LEGRIA HF S10 (iVIS HF S10 in Japan and VIXIA HF S10 in the United States) the "Best Expert HD Camcorder in 2009," noting that the model "fuses professional-level imaging with the advantages of Dual Flash Memory" and combines an 8.0-megapixel full HD CMOS sensor, Canon HD Video Lens with 10x optical zoom, and DIGIC DV III processor to record video with "exceptional quality."
Winners of TIPA's European Photo & Imaging Awards are selected annually from among the photo and imaging products announced in Europe during the previous 12 months. Canon products have been recognized for excellence with multiple awards spanning both input and output devices. An awards ceremony for the 2009 winners will be held on June 10 at the Grand Hotel Schloss Bensberg in Cologne, Germany.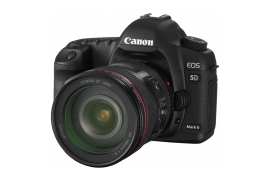 EOS 5D Mark II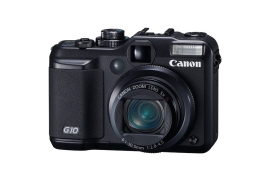 PowerShot G10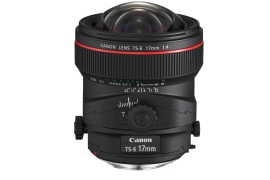 TS-E17mm f/4L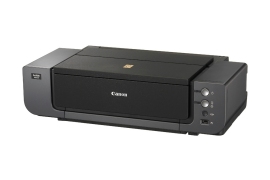 PIXMA Pro9500 Mark II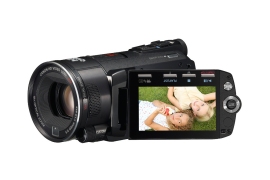 LEGRIA HF S10