TOKYO, May 7, 2013—Five Canon products were selected for this year's "Best Photo and Imaging Product" awards by the Technical Image Press Association (TIPA), representing 28 photography and imaging magazines from 15 countries across 5 continents. The five award-winning products are: the EOS 6D digital SLR (DSLR) camera, the EOS 100D (EOS Rebel SL1 in the Americas) DSLR camera, the EOS-1D C DSLR cinema camera, the EF24-70mm f/2.8L II USM interchangeable lens, and the PIXMA PRO-10 inkjet printer.
Named "Best DSLR Expert in 2013," the Canon EOS 6D was recognized by the TIPA jury for "melding consumer-oriented features with a very advanced set of options." Employing a 20.2-megapixel 35 mm full-frame CMOS sensor, the 6D not only achieves the world's smallest, lightest body among DSLR cameras equipped with a 35 mm full-frame sensor,*1 but also delivers "excellent quality at its highest 'native' ISO of 25,600 and beyond." Realizing superior ease of use, the 6D includes such functions as a "Q button" that, once pushed, opens a screen menu displaying often used controls, making for a "very pleasing and fast shooting experience."
The Canon EOS 100D, labeled "Best DSLR Entry Level in 2013," features a "very portable and lightweight body," creating an "attractive option" for users seeking DSLR operability and access to Canon's wide range of interchangeable EF lenses. Supporting high image quality even in low-light settings, the camera's APS-C-size approximately 18.0-megapixel CMOS sensor offers an ISO range of 100-12,800 for still images and 100-6,400 for video, while the Hybrid CMOS AF II makes possible accurate focus tracking during Live View shooting.
Honored with the "Best Video DSLR in 2013" accolade, the EOS-1D C was recognized for its 35 mm full-frame approximately 18.0-megapixel CMOS sensor that enables the capture of not only 4K (4,096 x 2,160 pixels) and Full HD (1,920 x 1,080 pixels) video, but also high-quality still images, "making it an extremely versatile camera for today's pro shooters." Part of Canon's Cinema EOS System lineup of cinematography products, the TIPA panel noted that the EOS-1D C is "geared towards film and TV production, as well as specialty work."
The Canon EF24-70mm f/2.8L II USM, crowned "Best Professional DSLR Lens in 2013," delivers exceptional image quality as well as enhanced durability and reliability thanks to its improved dust sealing and water resistance. Comprising 18 elements in 13 groups, the lens utilizes a Super UD and two UD lens elements as well as two types of aspherical elements, making possible high-resolution, high-contrast imaging performance across the entire zoom range. The TIPA jury also commended the EF24-70mm f/2.8L II USM's optimized lens coatings, which help to minimize the occurrence of ghosting, and ring-type USM and high-speed CPU with optimized AF algorithms, enabling "silent and fast auto-focusing performance."
Selected for the "Best Expert Photo Printer in 2013" award, the Canon PIXMA PRO-10 inkjet printer supports wireless connectivity, and features the ten-color LUCIA ink system that, working together with the Chroma Optimizer, helps eliminate bronzing and ensure a uniform gloss finish. The professional-use printer features a rear tray and rear manual feed slot that accommodates heavy-grade paper, while its 7,680 4-picoliter-size nozzles deliver a high-resolution performance of up to 4,800 x 2,400 dots per inch for both color and monochrome output.
Held every year since 1991, the TIPA Awards recognize the best photo and imaging products announced during the previous 12 months based on such criteria as innovativeness, use of leading-edge technologies, design, and ease of use. In 1992, Canon took home its first TIPA accolade for the EOS 100 SLR camera and, over 21 separate occasions since then, has been honored with TIPA awards for a total of 65 products and technologies. This year also marks the company's 19th year in a row to be a recipient of a TIPA award.*2
*1 As of May 1, 2013. Based on a Canon survey.
*2 Includes the EOS D2000, an SLR camera jointly developed with Eastman Kodak Company that was selected for the TIPA 1998-1999 "Best Pro Digital Camera" award.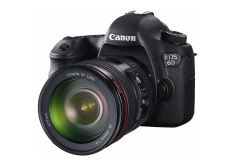 EOS 6D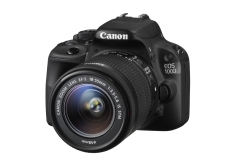 EOS 100D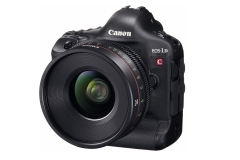 EOS-1D C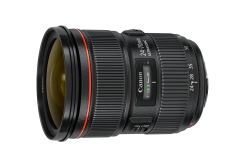 EF24-70mm f/2.8L II USM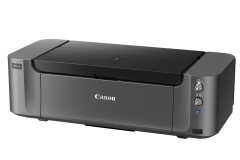 PIXMA PRO-10