TOKYO, April 23, 2014—Three Canon camera products and one Canon technology were recognized with "Best Photo and Imaging Product" awards by the Technical Image Press Association (TIPA), representing 29 photo and imaging magazines from 16 countries across five continents. The four award-winners are: the EOS 70D digital SLR (DSLR) camera, the PowerShot G1 X Mark II digital compact camera, the EF 200-400mm f/4L IS USM Extender 1.4x super-telephoto zoom lens, and Dual Pixel CMOS autofocusing technology.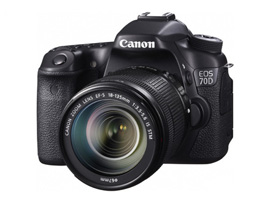 EOS 70D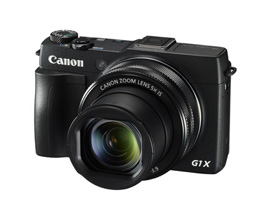 PowerShot G1 X Mark II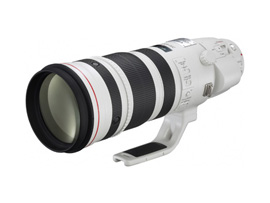 EF 200-400mm f/4L IS USM Extender 1.4x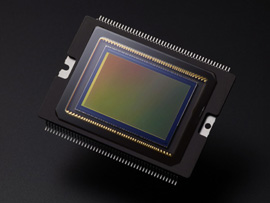 CMOS sensor enabling Dual Pixel CMOS AF
Best DSLR Advanced: EOS 70D
Named "Best DSLR Advanced" by the TIPA jury, the Canon EOS 70D features an APS-C-size approximately 20.2-megapixel CMOS sensor and the DIGIC 5+ image processor, making possible a fast continuous shooting speed of up to approximately 7 frames per second and a maximum standard ISO of 12800,1 which can be extended up to ISO 25600. The camera is also equipped with a 19-point all cross-type AF system. Earning special praise, however, was the EOS 70D's Dual Pixel CMOS AF, which the judges called a "breakthrough." The innovative autofocusing technology makes possible improved tracking capabilities when shooting video to ensure smooth focusing performance similar to that achieved by video camcorders, and fast autofocusing performance when capturing stills during Live View shooting. Other features mentioned by the TIPA jury were the camera's Vari-angle touch-screen 3.0-inch Clear View LCD monitor II, which offers approximately 1.04-million-dot resolution, and built-in Wi-Fi, which allows image-sharing via CANON iMAGE GATEWAY as well as the transfer and saving of images to a smartphone using the EOS Remote application.2
Best Expert Compact Camera: PowerShot G1 X Mark II
Crowned "Best Expert Compact Camera," Canon's flagship-model PowerShot G1 X Mark II features a 1.5-inch approximately 12.8-megapixel CMOS sensor, a fast f/2.0-f/3.9 lens with 24-120 mm (35 mm film equivalent) 5x optical zoom, and a variety of custom functions and handling features. The TIPA judges noted that the camera offers a host of shooting and recording modes that, in addition to JPEG images, allow users to record 14-bit RAW data, and delivers fast and accurate autofocusing performance through the inclusion of 31 AF points. The G1 X Mark II's Dual Control Rings on the lens barrel let users easily change exposure compensation and other parameter settings while the 3.0-inch tilt-type touch panel LCD provides enhanced composition options. The jury also noted that the camera makes possible Full HD video recording, includes built-in Wi-Fi and built-in NFC (Near Field Communication) for quick and simple pairing to a compatible Android device,3 realizes a focusing range that begins at just 5 cm, and makes available full-time manual focus.
Best Professional DSLR Lens: EF 200-400mm f/4L IS USM Extender 1.4x
The EF 200-400mm f/4L IS USM Extender 1.4x was granted the "Best Professional DSLR Lens" title by the TIPA judges, who highlighted the merits offered by the super-telephoto zoom lens's built-in 1.4x extender, which lets users instantly change the lens's zoom range from 200-400 mm to 280-560 mm with the single flip of a switch.4 The feature is particularly beneficial in shooting situations where it is not possible to quickly change lenses and also enables users to protect their digital SLR camera equipment by not having to expose the camera image sensor and other delicate interior components to the risk of dust or high humidity. The lens incorporates one fluorite lens element and four UD (ultra-low dispersion) lens elements, and employs a 9-blade circular aperture. The Power Focus mode facilitates smooth and quiet focus shifts, an essential feature for filmmaking, while the lens's construction makes it highly resistant to dust and water.
Best Imaging Innovation: CMOS sensor enabling Dual Pixel CMOS AF
Earning TIPA's "Best Imaging Innovation" honors was the CMOS sensor that supports Canon's Dual Pixel CMOS autofocusing technology. Dual Pixel CMOS AF, a phase-difference AF technology on the image sensor plane, employs a CMOS sensor on which all of the effective pixels are able to perform both imaging and phase-difference AF.5 Compared with the AF systems employed in previous EOS-series models, Dual Pixel CMOS AF makes possible dramatically improved AF performance during Live View shooting and when shooting video. The jury noted that the technology achieves "greatly enhanced" AF performance in terms of speed and smoothness because Live View shooting can be used in a manner similar to using the camera's viewfinder. Featured in the EOS 70D digital SLR camera, Dual Pixel CMOS AF supports outstanding AF performance with 103 models6 of Canon EF lenses (including earlier models and models available outside of Japan). The TIPA judges also expressed their expectations that Dual Pixel CMOS AF would "allow for future development of even more responsive image capture and processing capabilities."
About the TIPA Awards
Held every year since 1991, the TIPA Awards recognize the best photo and imaging products announced during the previous 12 months based on such criteria as innovativeness, use of leading-edge technologies, design, ergonomics, ease of use, and price-performance ratio. In 1992, Canon took home its first TIPA accolade for the EOS 100 SLR camera and, over 22 separate occasions since then, has been honored with TIPA awards for a total of 69 products and technologies. This year also marks the company's 20th consecutive year7 as a TIPA award recipient.
1

Maximum ISO speed of ISO 6400 when shooting video.

2

While available for both iOS and Android systems, performance cannot be guaranteed for all models.

3

Compatible with Android devices version 4.0 or later.

4

When switching on the internal extender, different restrictions may apply depending on the camera used. For more information, please refer to the Canon homepage.

5

Shooting area coverage of approximately 80% vertically and horizontally for the EOS 70D.

6

As of July 2, 2013.

7

Includes the EOS D2000, jointly developed with Eastman Kodak, winner of the 1998-1999 TIPA Best Pro Digital Camera award.