TOKYO, November 1, 2022—Canon Inc. announced today that the company's EOS R3 was recognized for design excellence by the Hong Kong Design Centre, winning the Grand Award at the DFA Design for Asia Awards 2022.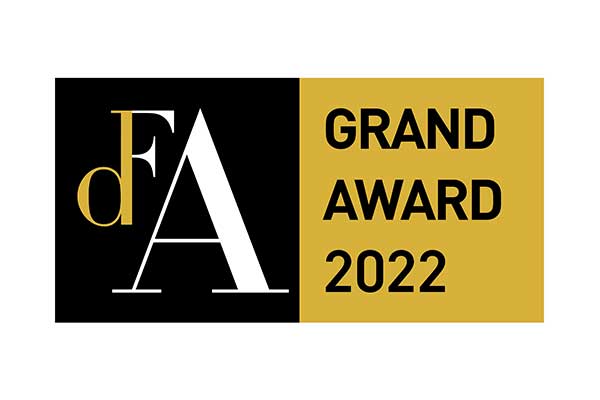 The 2022 DFA Design For Asia Grand Award
EOS R3 full-frame mirrorless camera
Shown with RF24-70mm F2.8 L IS USM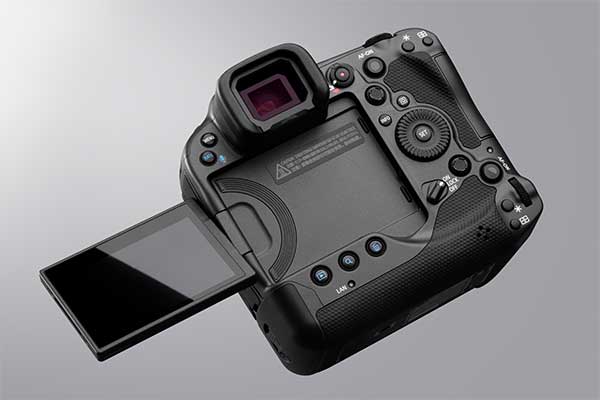 Integrated vertical grip and vari-angle LCD monitor
The EOS R3 is a full-frame mirrorless camera that delivers the high performance and reliability demanded by professional and enthusiast users. In addition to high-speed continuous shooting and high image quality, the EOS R3 features autofocus (AF) with superb subject tracking, high speed, high precision and wide detection area, thus providing a comfortable shooting experience. What's more, it is the first Canon digital camera to feature Eye control AF1 for stills shooting, which allows users to operate the AF system by moving their eyes, thus making it easier to switch between subjects.
Boasting a smooth design, the EOS R3 is equipped with an integrated vertical grip and an approximately 4.15 million dot high-resolution vari-angle LCD screen. The camera also features intuitive operability, including well-placed operation buttons that enable users to hold it any way they like, all while still being able to use operate the camera using their thumb in the same way, in order to get just the right shot. With the adoption of a magnesium-alloy coating, the EOS R3 realizes both high durability and light weight, making it ideal for a wide variety of use cases such as sports, animal and nature photography.
Canon has participated in the DFA Design for Asia Awards since 2013, having thus far won awards for such products as its Cinema EOS System professional cinematography equipment, video camcorders, cameras and interchangeable lenses. This year marks Canon's 9th time receiving a prize, and the first time winning the Grand Award. Encouraged by this latest industry recognition, Canon will continue striving to create products that combine the highest levels of performance and design excellence.
About the DFA Design for Asia Awards
Launched in 2003 and organized by the Hong Kong Design Centre, the DFA Design for Asia Awards has honored product designs that focus on sustainability and higher quality of life for people in the Asian market, which comprises half of the global population. The awards aim to increase the presence of such designs among the international business community as well as consumers throughout the region.
1

Calibration before use is recommended. Eye-control AF may not be useable based on factors including: when wearing sunglasses, mirror sunglasses, hard contact lenses or bifocal glasses, certain individual physiological differences in users' eyes including narrow eye shape, long eyelashes and thicker eyelids, and conditions relating to usage environment.
Related Links