Flat Panel Display (FPD) Lithography Equipment

MPAsp-H1003H/H1003T

FPD Lithography Equipment for Generation 8 Plates, Size 2,200 mm x 2,500 mm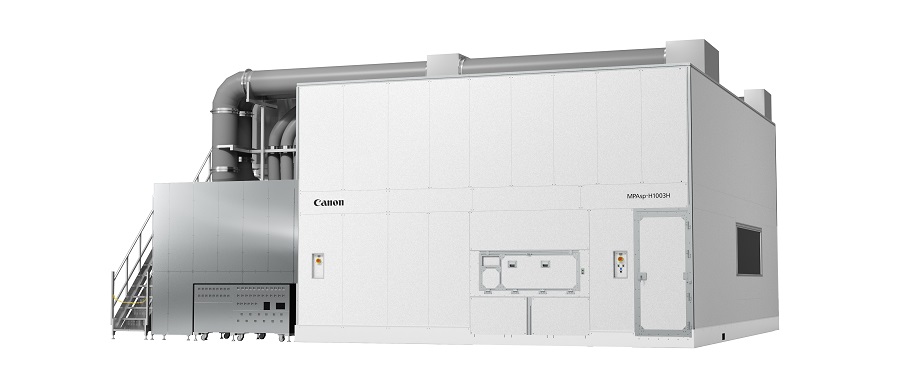 Basic Information
Model Name: MPAsp-H1003H / H1003T
Features
Rapid adoption of remote work and education has led to increased demand for information display devices including laptop PCs and tablets. Such displays must be thin, lightweight and high-resolution.
To efficiently manufacture such information displays, Canon developed the MPAsp-H1003H.
1.5μm Resolution on Generation 8 glass panels
The MPAsp-H1003H inherits the same projection optics configuration as the MPAsp-H1003T and is capable of batch exposing 65-inch display panels on Generation 8 glass panels. The MPAsp-H1003H also adopts ultra-high-resolution technology from the Generation 6 compatible MPAsp-E813H that can realize fine 1.5 µm resolution(L/S).
This enables manufacturers to meet the need for high-resolution information displays as well as produce large 65-inch display panels without visible stitching marks.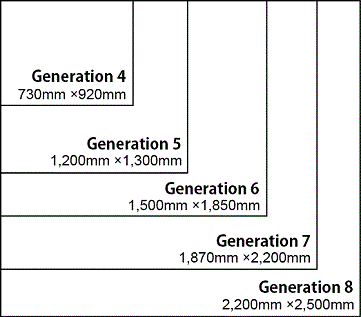 Display Panel Size Transition
High Productivity and High Overlay Accuracy
The new MPAsp-H1003H realizes an approximately 20% boost in productivity compared with the MPAsp-H1003T thanks in part to improved, high-precision, high-speed stage technology. The new system also achieves a 20% improvement in overlay accuracy (0.35 µm) by combining a proven alignment system and magnification correction mechanisms.
Adaptation to diverse production needs
The MPAsp-H1003H also features an illumination mode switching function that enables ultra-high resolution, as well as slit illuminance control (SIC) technology that maintains consistent exposure dose uniformity. These functions enable users to better adapt to increasingly diverse production needs while also contributing to reliable, high-quality and high-productivity manufacturing.
Specifications
MPAsp-H1003H
Resolution

1.5 µm (L/S),2.0 µm (C.H.)
Overlay Accuracy

± 0.35 µm
Projection Optical System

Reflection Projection Optical System (no magnification)
Reduction Ratio

1:1
Plate Size

2,200 mm x 2,500 mm
One-Shot Exposure Area

65 inch wide panel one-shot exposure
Main Body Dimensions

(W) 10,500 x (D) 12,100 x (H) 6,000 mm
MPAsp-H1003T
Resolution

2.0 µm (L/S)
Overlay Accuracy

± 0.45 µm
Projection Optical System

Reflection Projection Optical System (no magnification)
Reduction Ratio

1:1
Plate Size

2,200 mm x 2,500 mm
One-Shot Exposure Area

65 inch wide panel one-shot exposure
Main Body Dimensions

(W) 10,500 x (D) 12,100 x (H) 6,000 mm