Volumetric Video Studio - Kawasaki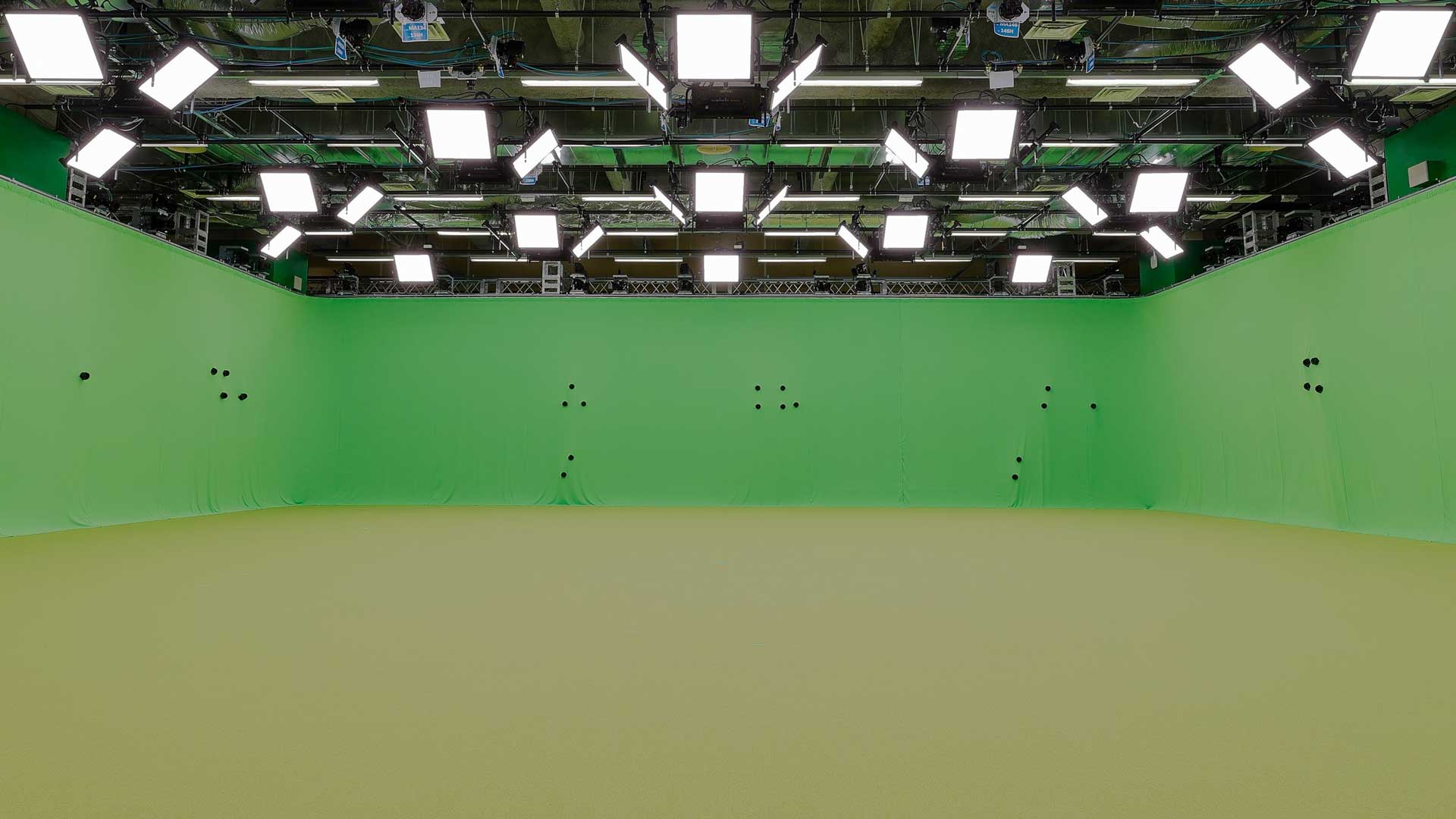 Canon Inc. has installed a volumetric video capturing studio in its Kawasaki office.
About volumetric video
Volumetric video is a technology which entails the creation of a 3D space from captured images. The process does not involve the stitching of image data from multiple cameras; instead, an entire 3D space is rendered as data, thus enabling the generation of video from any position or angle within such space.
Specification overview
Studio for volumetric video capturing
Capture volume: 26.2ft x 26.2ft x (h)11.5ft
(8.00m x 8.00m x (h)3.50m)
Stage footprint: 66.1ft x 48.3ft x (h)13.9ft
(20.15m x 14.73m x (h)4.25m)
Green screen
Capable of playing or capturing audio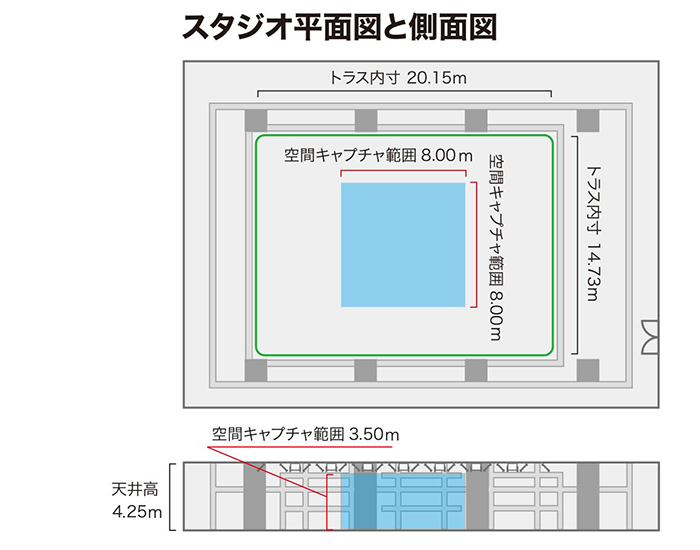 Features *
Large capture volume to perform / play dynamically or acquire up to 10 people simultaneously.
Capable of live-stream generation.
Applied the technologies we have achieved in sports video creation including soccer and rugby.

High image quality using more than 100 specialized 4K cameras.

Capable of capturing fast-moving subjects such as sports at 60fps.

Capable of immediate viewing the captured images as free viewpoint video and exploring the camera path, by high-speed processing of large volume data.

Applicable to both 2D Video and 3D data such as VR and AR.
*

Depending on the shooting conditions, the number of performers and/or the frame rate might be less than the above.
Paid video shooting is acceptable. For further information, please contact: vvs-k@mail.canon