TOKYO, August 22, 2011—Three Canon products were recognized with prestigious product awards by the European Imaging and Sound Association (EISA), composed of 50 special interest magazines from 19 European countries focusing on such categories as photography, audio, video and mobile devices. The Canon EOS 600D (Canon Rebel T3i in the Americas and EOS Kiss X5 in Japan) digital SLR camera earned European Camera 2011-2012 honors, the Canon EF70-300mm f/4-5.6L IS USM telephoto lens was crowned European Professional Lens 2011-2012, and the Canon LEGRIA HF M41 (VIXIA HF M41 and iVIS HF M41) was named European Camcorder 2011-2012.
First launched in 1982, EISA awards are presented to products released in Europe within the past 12 months and deemed representative of their product category by a judging panel composed of editors of EISA-affiliated magazines specializing in that product division. Marking its 30th year, EISA has recognized a wide range of Canon products and technologies, including the company's digital cameras, digital camcorders and inkjet printers. Canon took home its first EISA award in 1984 with the T70 SLR camera, and has since been honored with a total of 52 EISA awards spanning 26 years.
Canon EOS 600D: European Camera 2011-2012
Noted for its "very strong" set of features and customizable functions, the 18.0-megapixel Canon EOS 600D was recognized by the EISA jury for its "excellent" resolution and low-noise performance, making the camera an "extremely desirable model" for entry-level users. Praised for its "host of beginner-friendly features," such as Full HD video recording, a wide dynamic range and articulated LCD screen, the 600D was commended for making "advanced picture quality easier to achieve."
Canon EF70-300mm f/4-5.6L IS USM: European Professional Lens 2011-2012
Acclaimed as an "amazing telephoto lens," the EF70-300mm f/4-5.6L IS USM was awarded for its "high image quality" performance, "extremely durable" construction, and "surprisingly compact" design. According to EISA judges, the cost-effective lens "sets a new standard" for this popular zoom range thanks to its professional-level Auto Focus and Image Stabilizer functions, and performs "very well even at its widest aperture."
Canon LEGRIA HF M41: European Camcorder 2011-2012
The compact LEGRIA HF M41, lauded as "useful for shooting high-quality videos under practically all conditions," comes equipped with an "easy-to-use menu system" and "as many automatic and manual functions [users] could wish for." The high-end camcorder was awarded for its "extremely fast" auto-focus performance and "extremely good" picture quality, and earned praise from the EISA jury for its "exceptionally low level of noise, even in poor light."
In addition to the EISA award, the EOS 600D was named "Best DSLR Entry Level in 2011" by the Technical Image Press Association (TIPA) in April of this year.*
*

The Technical Image Press Association, comprising photography and imaging magazines across Europe, awards products based on an annual vote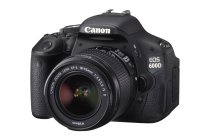 Canon EOS 600D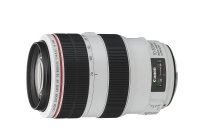 Canon EF70-300mm f/4-5.6L IS USM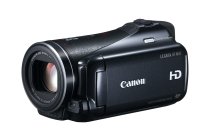 Canon LEGRIA HF M41