TOKYO, February 3, 2012—Canon Inc. announced today that, from April 17 to 22, 2012, the company will once again participate in Milan Design Week, one of the world's largest design festivals, held once a year in Milan, Italy.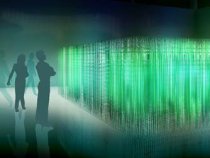 spring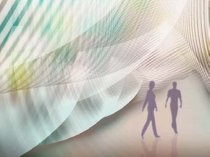 Fall in Pop
About Milan Design Week
Held every April since 1961, the Milan Design Week is one of the world's largest design festivals. Canon first exhibited at the event in 2008, making 2012 the company's fifth year to participate. Employing bold creativity and subtle sensitivities, designers from Japan will once again make use of Canon products to create new possibilities in imaging expression. By participating in Milan Design Week, Canon seeks to contribute to expanding the culture of imaging while promoting its comprehensive technological strengths to a wide audience.
NEOREAL IN THE FOREST
The theme of the Canon exhibit at this year's Milan Design Week is "NEOREAL IN THE FOREST." Making full use of Canon's input and output digital imaging technologies, the company's exhibition space will wondrously, dynamically convey the mysteries, the vitality of the forest, and the contrast between stillness and movement.
Overview of this year's Canon exhibition
1. spring (Ryuji Nakamura, Nobuhiro Shimura)
The first work featured at Canon's 2012 exhibition, "spring," consists of a structure (width: 8 m/length: 5 m/height: 2 m) comprising latticed piano wire. On this structure, mystical images depicting the life-force that inhabits the forest will be projected, allowing visitors to enjoy images evoking the emerging of morning dew in a forest, which can be viewed from various angles. The images were captured using a high-image-quality, high-performance EOS 7D digital SLR camera, incorporating an approximately 18.0-megapixel CMOS sensor, and projected using multiple WUX4000 installation projectors, equipped with Canon's proprietary LCOS (Liquid Crystal on Silicon) panel technology for high-resolution performance.
2. Fall in Pop (mintdesigns, Nobuhiro Shimura)
A second work, titled "Fall in Pop," comprises a screen structure created by pleated cloth folded in multiple overlapping layers, on which a cascade of colors will be projected to create a vibrant atmosphere where guests will almost be able to hear the heartbeat of the forest. Images were captured using an EOS 7D digital SLR camera, and will be projected using Canon WUX10 Mark II LCOS projectors.
The exhibition will also feature a work that focuses on nature, created by Canon Inc.'s Design Center using high-resolution imaging equipment.
Exhibition Overview
Theme:

NEOREAL IN THE FOREST

Period:

April 17 (Tuesday)—22 (Sunday), 2012
10:00—21:00 daily


Press Review:

April 16 (Monday), 15:00—20:00

Opening Reception:

April 17 (Tuesday), 18:30—21:00

Venue:

Superstudio Più ART POINT
Via Tortona 27, Milan

Entrance Fee:

Free

Hall Space:

Approx. 825 m 2

Participating Creators:

Ryuji Nakamura (Architect)
mintdesigns (Fashion designers)
Nobuhiro Shimura (Imaging artist)

Exhibition Design:

Hikaru Mori (Designer)
Creator Profiles

Ryuji Nakamura
Born in Nagano Prefecture in 1972, architect Ryuji Nakamura completed the Master Course of Architecture at the Tokyo University of the Arts. After working at Jun Aoki & Associates, Nakamura established Ryuji Nakamura & Associates in 2004. Main works include "hechima" (chair) in 2005, "shortcut" (JIN's GLOBAL STANDARD Nagareyama) in 2007 and "atmosphere" (stage artwork for Opera "Le Grand Macabre" at New National Theatre, Tokyo) in 2009. Other works, from 2010, include "cornfield" (Where is Architecture? Seven installations by Japanese Architects at The National Museum of Modern Art, Tokyo), "blank room" (space design for DESIGNTIDE TOKYO 2010) and "pond" (hotel LLOVE) as well as, in 2011, "bang" (space design for CoSTUME NATIONAL: 25 Years) and "beam" (space design for Feel and Think: A New Era of Tokyo Fashion). Nakamura has won many accolades across a range of fields, including the Good Design Award in 2006, the JDC Design Award Grand Prize and THE GREAT INDOORS AWARD in the Netherlands, both in 2007, and second prize in the Kumamoto Station West Gate Square Design Competition Award by Kumamoto Artpolis in 2008.

mintdesigns
First meeting as students at the Central Saint Martins College of Art and Design in London, Hokuto Katsui (picture: right) and Nao Yagi (left) went on to establish mintdesigns in 2001. The team has been participating in the Tokyo Collection since 2003 Spring and Summer, and took part in the São Paolo Collection 2008 Spring and Summer. Main works include "to be someone" (Milan Design Week, TOKYO FIBER 2009) and, in 2011, "Happy Mistake/Pattern On Pattern" (individual work, Museum of Contemporary Art, Taipei), and group works for Future Beauty: 30 years of Japanese Fashion (Barbican Art Gallery, London, and Haus der Kunst, München), and Feel and Think: A New Era of Tokyo Fashion (Tokyo Opera City Art Gallery). The design duo has been recognized with such awards as the 7th Moët & Chandon New Designer's Award in 2005 and the 28th Mainichi Fashion Grand Prix in 2010. Their creations are characterized by a confident use of colors and high-quality textiles with designs that are simple but playful. The team has been proposing clothing as one type of product design that can be used for many years.


Nobuhiro Shimura
Born in Tokyo in 1982, Nobuhiro Shimura graduated from the Musashino Art University in 2007 with a Master's degree in Imaging Arts and Sciences. Over the years, he has participated in multiple exhibitions and art projects as a contributing artist, including for such major events as the Koganecho Bazaar 2009-2011 in Yokohama and the Aichi Triennale 2010 in Nagoya. Shimura has won numerous accolades for his works, including the 2007 NHK Digital Stadium Digista Award Grand Prix in the Interactive/Installation category and the 2011 Koganecho Bazaar Award, chosen by the local community. Recently, the artist's activities have expanded to include an individual exhibition in Taipei and group exhibitions. He is focusing on projections of real-life images to create installations that drastically transform exhibition spaces. From a classroom lined with desks and a room in a traditional Japanese restaurant, to a road within a town and the inner garden of a café—Shimura's pieces are displayed in both indoor and outdoor settings, without being limited by location. At times, he will create surprising video installations making use of items from everyday life, such as creating projection screens made up of countless marking pins or golden bells.


Hikaru Mori
Hikaru Mori graduated from the Design Department of Tokyo University of the Arts in 1987, and completed a specialization course on interior design at the Design European Institute (IED) in Milan from 1988 to 1989. She went on to obtain a Ph.D from the Tokyo University of the Arts in 1991. After moving to Milan, Italy, in 1991, Mori took part in projects in integrative and flexible locations, concentrating on design, architecture and landscaping. From 1999, she teamed up with Maurizio Zito in ZITO+MORI. Main projects include a winery for Feudi di San Gregorio, a winery for Bisceglia, and works for the Atripalda municipal park and Vigna la Corte (commercial housing complex). Other works include "ADAM" (illumination system, LUCITALIA), "STONES LIKES WATER" (bathroom design system using stone, PIBAMARMI), and "Carmencita" (combination enabled by illumination, NEMO-CASSINA). She has also worked on many design products, including proposing a system based on architecture. Mori was awarded the In/Arch Campania Award Best Prize in 2010 and the Ischia International Architecture Award Silver Prize in 2011.