TOKYO, March 23, 2022—Canon Inc. announced today that the company has developed the new "Intelligent NR" (FDA 510K Number: K212269) technology for the control software1 for the company's CXDI series of digital radiography2 (DR) devices3.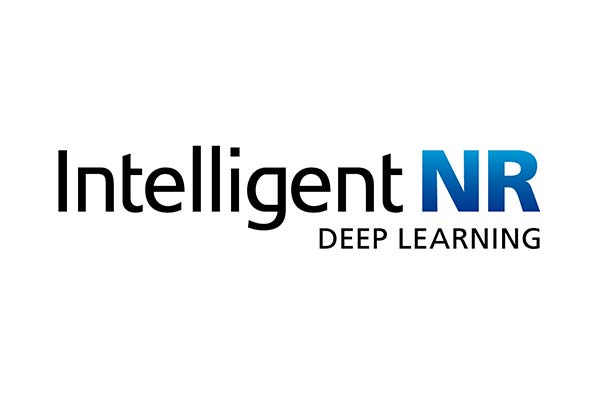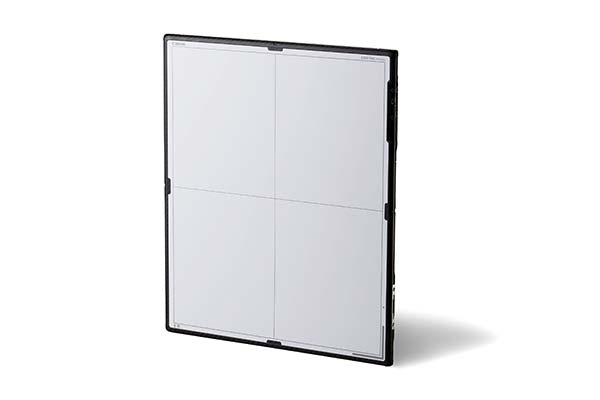 CXDI-710C Wireless
(Released in July 2017)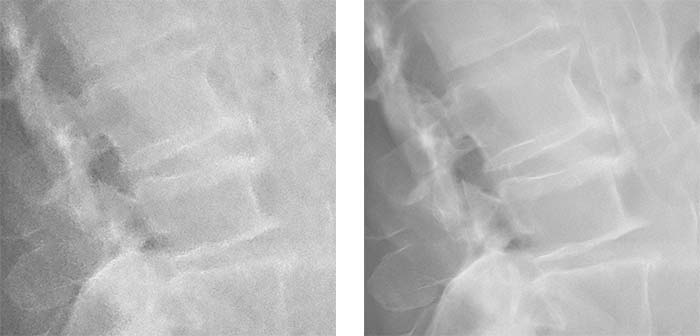 Application of Intelligent NR
left: conceptual image using Canon's conventional NR
right: conceptual image after applying Intelligent NR
The CXDI series of digital radiography devices, launched in 1998, was highly praised by clients for its superb usability and high image quality. Canon's newly developed image processing technology utilizes deep learning AI technology to generate images with reduced image graininess compared with the company's conventional noise reduction technology. This new technology has the potential to support better-quality diagnoses on the front line of medical treatment and make possible high-quality imaging with reduces X-ray dosages for patients.
Throughout Canon's years of developing DR systems, the company has endeavored to reduce the radiation dosage required for digital X-ray imaging while at the same time reducing signal noise in captured images. A rule-based image processing algorithm is used with Canon's existing noise reduction processing to decrease noise by constructing and implementing a set of rules that identify characteristics of signal noise in X-ray images. However, this method is limited in its ability to process noise, and depending on the area of the patient being examined as well as other conditions, attempts to correct image graininess has resulted in images of the subject that are less sharp.
Intelligent NR is based on Canon's proprietary AI technology that utilizes deep learning and has been trained using approximately 3,000 X-ray images obtained over the course of the company's long history of developing the CXDI series of clinical imaging. Using these images, the technology utilized machine learning to recognize the unique characteristics of signal noise4. As a result, signal noise has been reduced when compared with existing technologies and the efficiency of signal noise removal—a reduction of up to 50%5—has been increased while maintaining the level of signal strength required for imaging.
Going forward, Canon will continue developing its Intelligent NR technology as a dedicated software option for its CXDI series of DR systems.
1

Paid software that displays images captured by CXDI-series DR systems on a PC or other terminal. Intelligent NR is compatible with CXDI Control Software v.3.10 and above.

2

DR systems employ a scintillator that converts X-rays into visible light, and a large-scale flat-panel sensor to use the light to generate a digital image.

3

Compatible devices: CXDI-710C Wireless, CXDI-810C Wireless, CXDI-410C Wireless (all models released in July 2017).

4

Intelligent NR uses AI technology at the design stage of signal noise reduction processing. The product itself does not learn with AI from acquired images.

5

Based on Canon research comparing Canon CXDI Control Software v2.19.2 before and after application of the image-processing algorithm.
Reference: Comparison of noise reduction effects when using Intelligent NR
1. Images captured using tool for evaluating performance of X-ray diagnostic systems (Burger Phantom)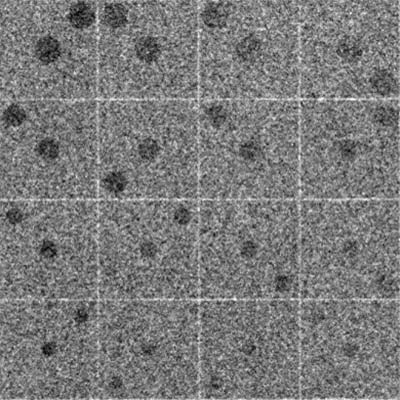 No processing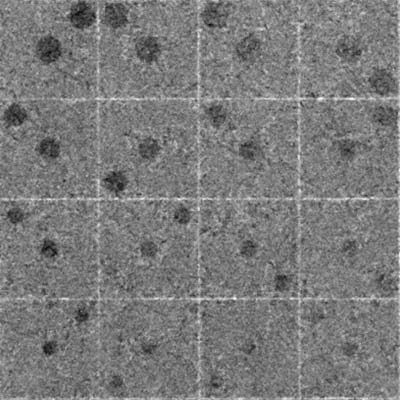 Conventional processing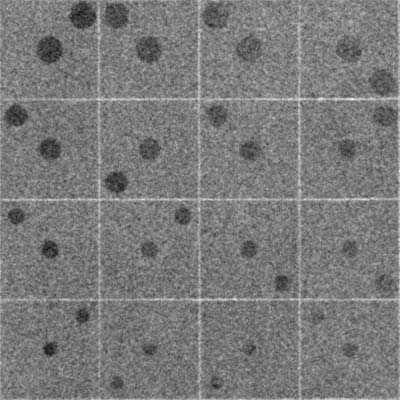 Intelligent NR
2. Comparison of subject-based noise reduction
Image of chest region (child)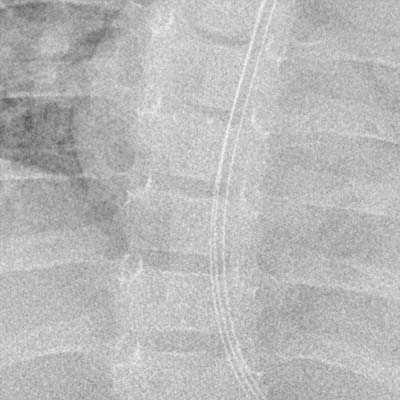 No processing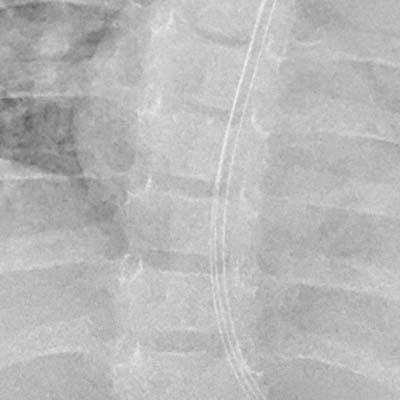 Conventional processing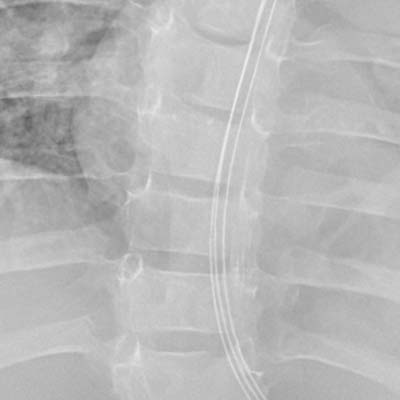 Intelligent NR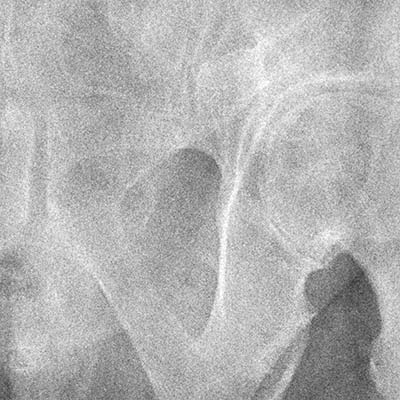 No processing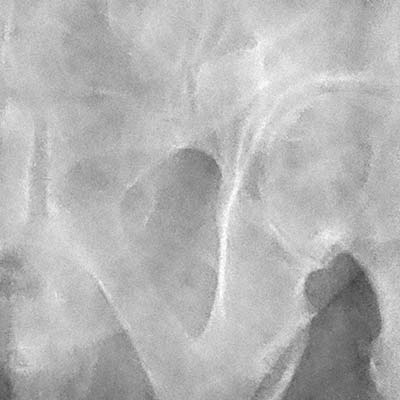 Conventional processing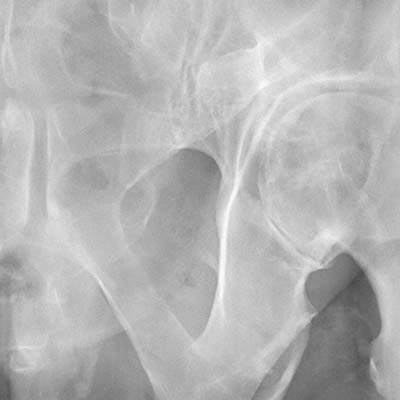 Intelligent NR