Society realized by Network camera Business


Making the vast area of ECOPA a comfortable and safe space for all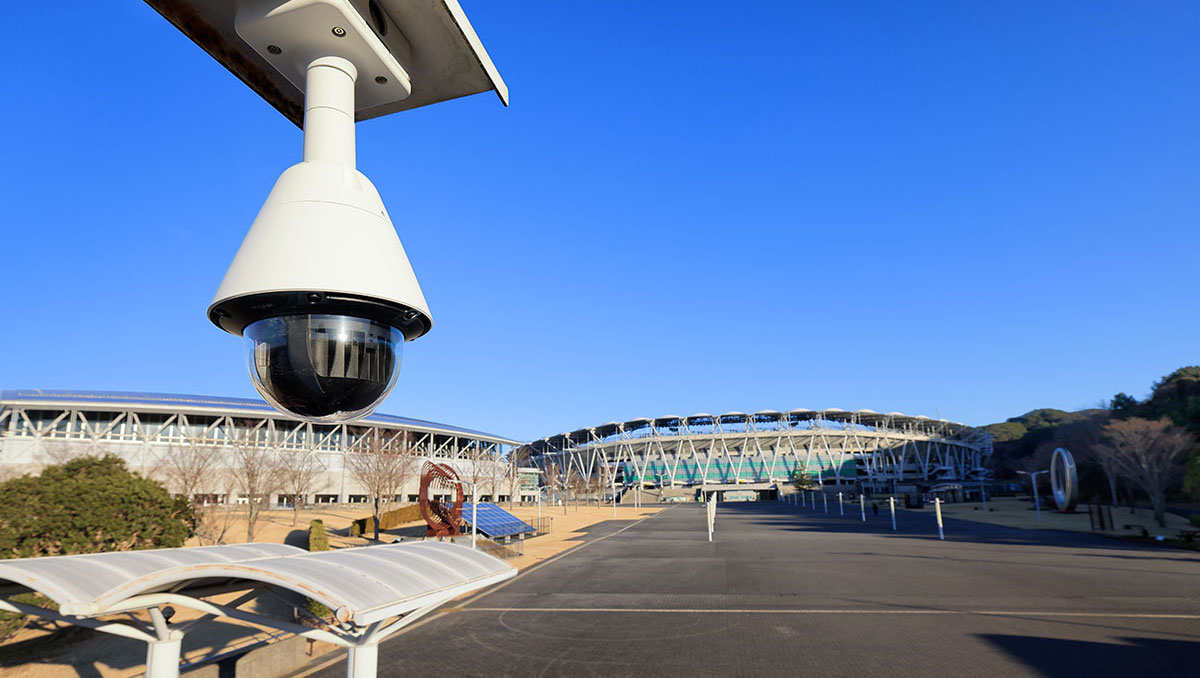 Network cameras watch over this sports park, which is visited by 1.3 million people a year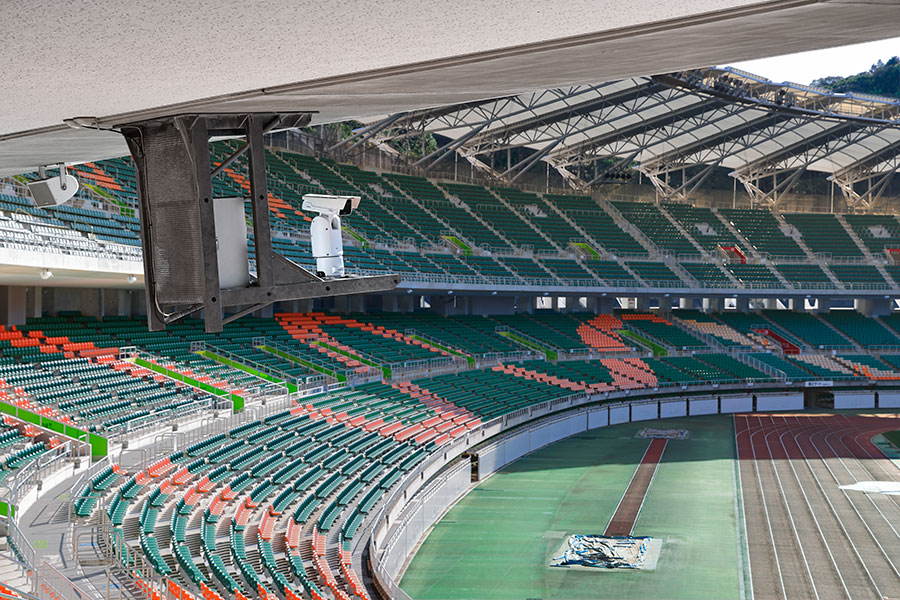 Developed under the theme of "Health, Sports and Nature" as a space to be enjoyed by all, the Ogasayama Nature and Sports Park ECOPA in Shizuoka Prefecture contains the prefecture's largest stadium, ECOPA Stadium, which hosts international soccer and rugby matches, and concerts. There is also an arena, multipurpose sports fields, practice grounds, nature paths, and a parking lot that accommodates 3,000 vehicles. The park is a center for supporting and promoting the health of the local community.
Open almost entirely year-round, the park attracts approximately 1.3 million visitors a year and works to maintain a space that everyone can use comfortably and with peace of mind. With over 100 cameras installed around the vast site of approximately 269 hectares, along with Milestone XProtect video management software keeping close watch over visitors, Canon's network camera system plays an important role in ensuring people's safety and enjoyment of the facilities.
Capable of instantly checking any area and producing clear videos even in rainy weather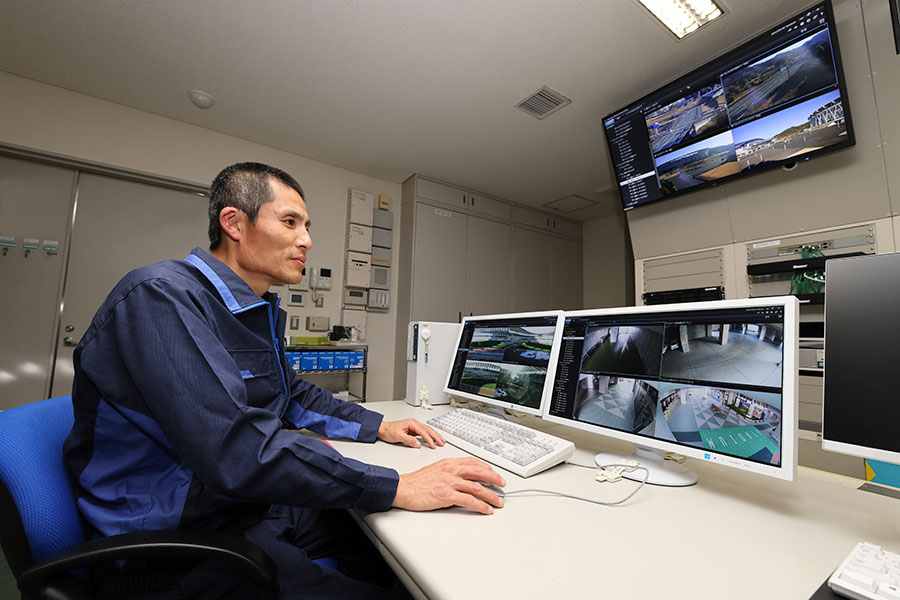 Prior to the installation of Canon's network camera system, ECOPA's security guards spent much of their time patrolling the vast grounds in search of suspicious activity. During events, extensive manpower was necessary to prevent congestion in the parking lot and at the site's numerous entrances and exits. Following the introduction of the Canon system, patrol time has been significantly reduced. Video surveillance helps identify which locations need to be patrolled. During events, the movement of people and vehicles is overseen by monitors and information shared with the security guards, which enables prompt guidance and minimizes congestion.
The cameras feature Canon's proprietary hydrophilic coating, which prevents rain from forming droplets on the camera's surface and makes rainwater wash dirt away. This ensures that the cameras serving the stadium's outer ring, parking lot, pedestrian overpasses, and other exposed outdoor locations provide good visibility. In addition, the Milestone XProtect software allows the angle of each camera to be changed and video feeds to be switched easily, not only from the central monitoring room, but also from the security guard room and the management office. This gives all parties immediate access to the images. Furthermore, the ability to observe trends in the movement of people during events is leading to more effective use of the stadium through proposals on where to locate stalls and event booths. In such ways, Canon technology helps ensure a safe and secure environment for both users and management of large facilities.
By further evolving its technologies, Canon will continue to pursue optimum solutions for each customer.
Society realized by Network camera Business
Current status of new industry-oriented business group structure