TOKYO, September 1, 2020—Canon Inc. announced today that the company, leveraging its Free Viewpoint Video System technology acquired through use in the sports industry, has opened the Volumetric Video Studio - Kawasaki, a studio supporting a full creative workflow—from capturing to editing for Free Viewpoint video and 3D content—located at the company's Kawasaki Office (70-1 Yanagicho, Saiwai-ku, Kawasaki, Kanagawa). In addition to sports, Canon has expanded the possibilities of video production with volumetrics1 to the entertainment industry, providing a whole new kind of visual experience.
Studio Capturing Space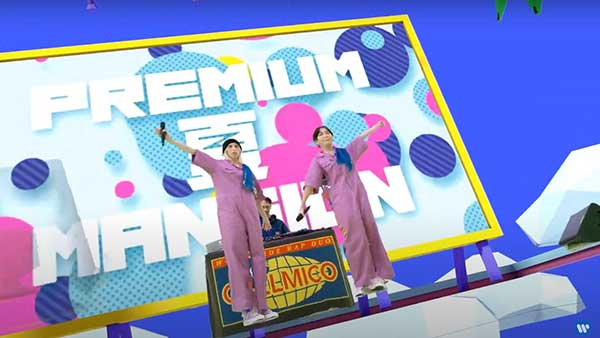 chelmico livestream using the Free Viewpoint Video System
(Image courtesy of Warner Music Japan)
Volumetric Video Studio - Kawasaki, located inside Canon's Kawasaki Office, makes possible a fully supported workflow, including capturing and editing, for Free Viewpoint video and other 3D content to be used in such formats as xR2. Using more than one hundred dedicated 4K cameras and Canon's proprietary image processing technology, high-detail video and 3D data can be generated almost simultaneously with capturing. Thanks to these capabilities, creators can benefit from such advantages as holding livestream events with generated content and streamlining the production process. What's more, the studio supports a vast range of video production needs by providing a spacious capture area that allows simultaneous capturing of multiple people and 60 frames per second (fps) capturing that enables capture of fast-moving subjects.
Including Free Viewpoint video produced for international rugby matches in 2019, Canon has accumulated expertise and refined the Free Viewpoint Video System through the sports industry. By opening this new studio, Canon is able to apply this technology to the creation of volumetric video content in a number of new fields including entertainment. In addition to such applications as television commercials, music videos and events incorporating xR content, Canon provides new visual experiences ideal for a wide variety of scenarios and uses.
The studio's first project was creating Free Viewpoint video for a livestream event by the female rap duo "chelmico," held on August 26 and directed by Jun Tamukai. Multiple Free Viewpoint videos were created simultaneously and used interchangeably, creating dynamic movements from different viewpoints, as well as smooth alternating between conventional cameras and Free Viewpoint video that created a 2D/3D transition effect which perfectly fit the event's theme of a "virtual live show."

* Watch the Hyper Virtual Live show at: https://www.youtube.com/watch?v=dZaaUyNIP3s
1

Technologies involved in the reconstruction of a 3D space from recorded video. Instead of simply editing together video captured by multiple cameras from different viewpoints, the entire 3D space is digitized, allowing the creation of video from positions and angles chosen freely from within the digitized space.

2

A collective term for virtual space technology which includes VR, AR, MR and SR
Overview of the volumetric video production process
Multiple high-resolution cameras, installed around the perimeter of the space occupied by the subjects, are connected via network and capture the same scene from different viewpoints. High-detail 3D spatial data is constructed using the captured video, and based on this data, a 3D camera can be freely positioned and moved anywhere within the 3D space. This produces 2D Free Viewpoint video suitable for a variety of uses, including sports replay and analysis, commercials and music videos, as well as 3D data that can be incorporated in such content as xR and holograms.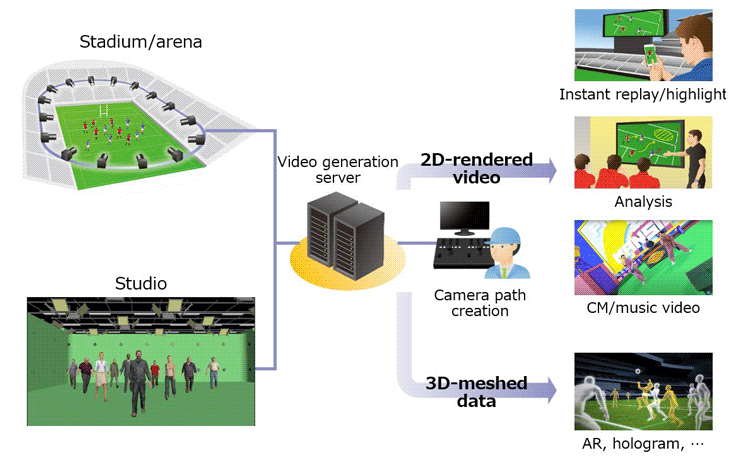 Volumetric Video Studio - Kawasaki (Overview)
・ Volumetric video capture studio
・ Capture space dimensions:
26.2 ft (W) x 26.2 ft (D) x 11.5 ft (H)
8 m (W) x 8 m (D) x 3.5 m (H)
・ Stage dimensions:
66.1 ft (W) x 48.3 ft (D) x 13.9 ft (H)
20 m (W) x 15 m (D) x 4.25 m (H)
・ Green screen
・ Sound playback and recording

*For more information, please visit https://global.canon/en/vvs/index.html
Behind-the-scenes photos from the chelmico livestream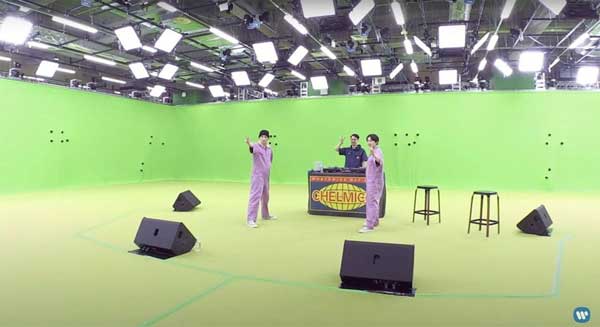 Image from conventional camera
(Courtesy of Warner Music Japan)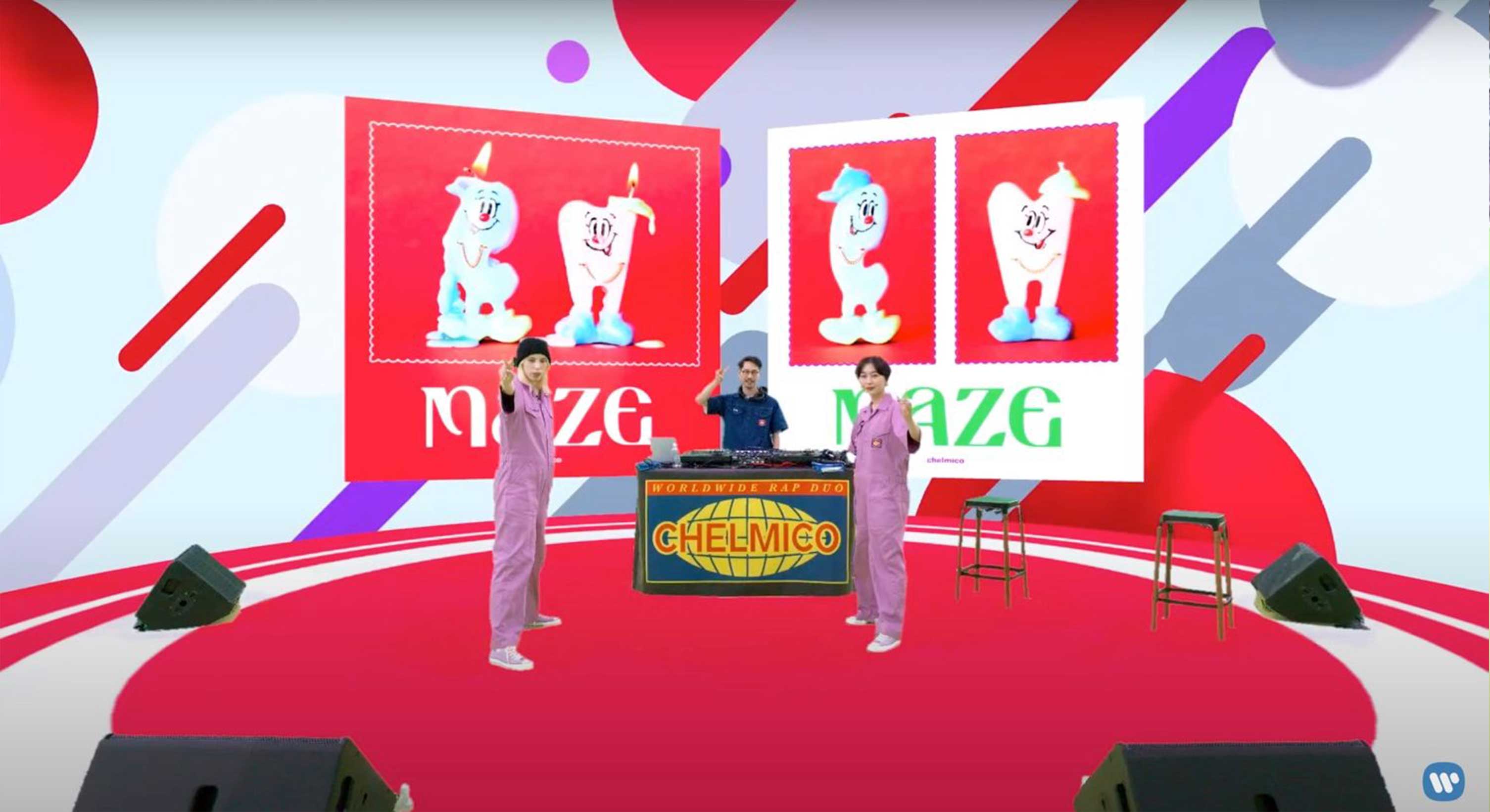 The same scene recreated in Free Viewpoint Video
(Courtesy of Warner Music Japan)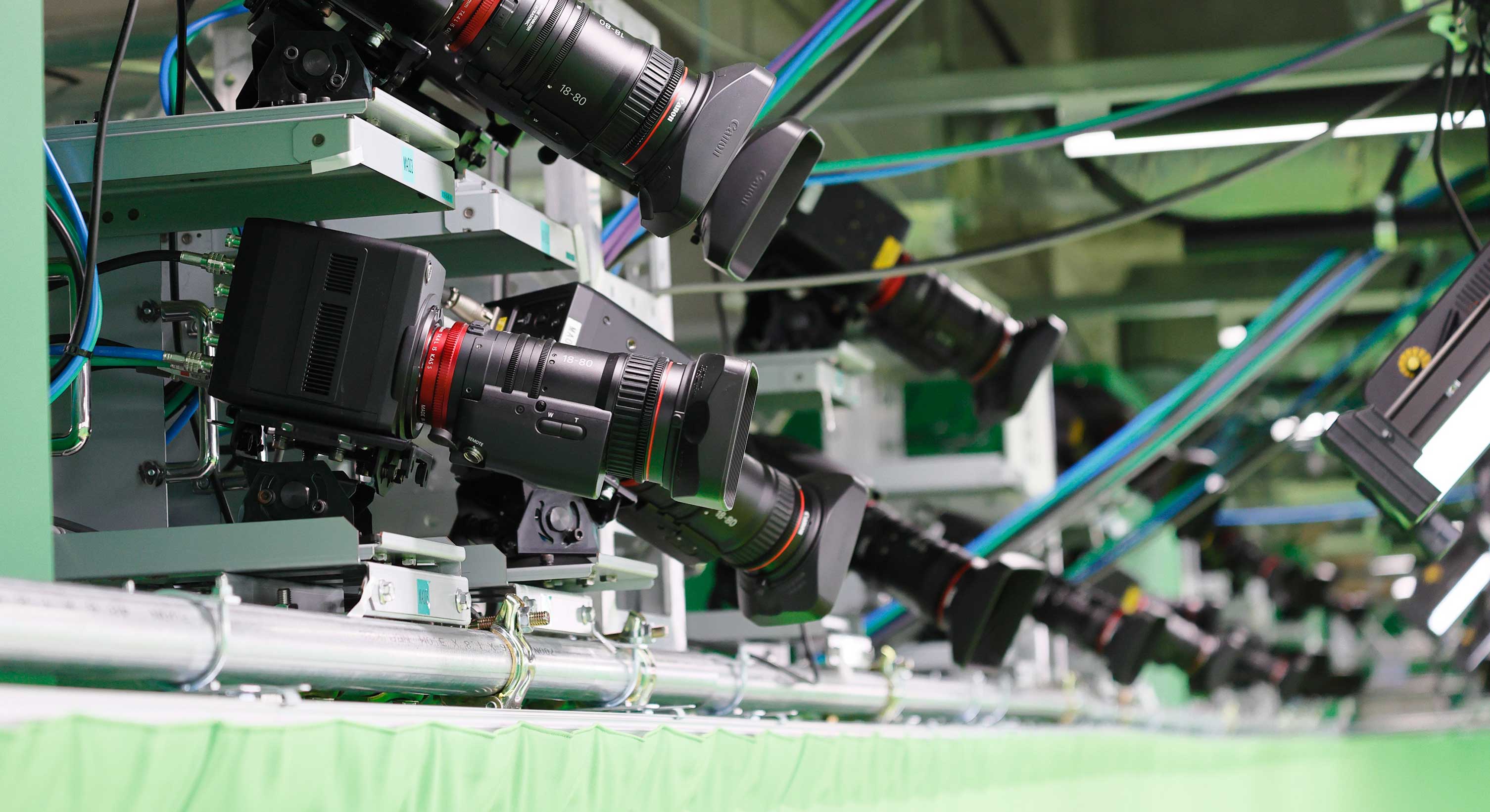 Cameras set up around the studio to record content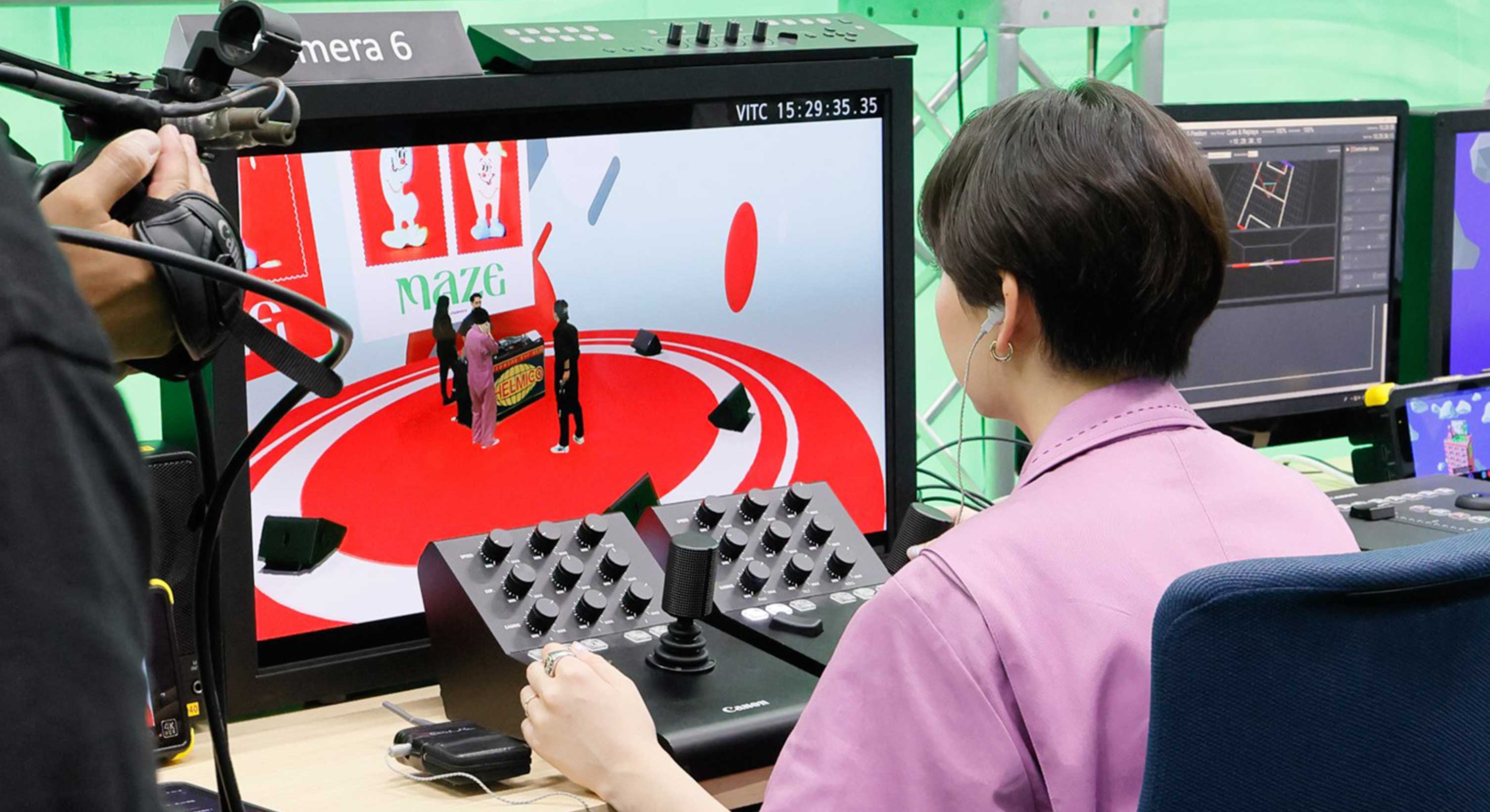 chelmico member Mamiko tries out the viewpoint controls
Related Links