In the past, different video management systems were used for the stadium and arenas. Each camera image could only be seen in a specific room in the same facility where it was installed.
In the new system, more than 100 cameras are centrally managed by the same video management software. In addition to the central monitoring room, multiple security offices can now check the same footage.
"For example, when the stadium and arena are both hosting events, the new system allows us to control the operation of the two facilities and grasp the overall situation of the park, which we feel has made event operation much smoother."
At such times, when the scope of their monitoring widens due to the opening of extra parking lots, the new system is especially useful.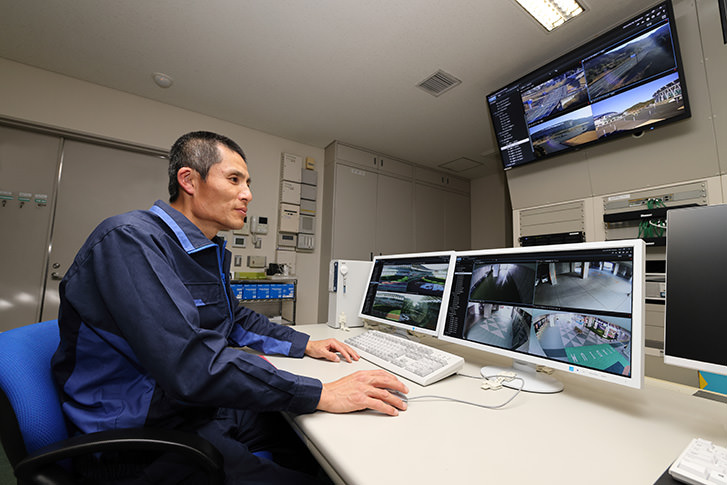 Viewing camera footage from the central monitoring room
In addition to the central monitoring room, the same video camera images can also be shared with the park's administrative office. Inside the administrative office, there are staff members in charge of maintaining and managing the safety and security of the park, as well as sales representatives who coordinate with event organizers. Now, monitors are installed on each of the sales representatives' desks to allow them to utilize the images from the system in new and different ways than before, such as understanding the traffic patterns of incoming guests and assisting the event organizers.