Society realized by Industrial Equipment Business


Remote services support increased production of semiconductor devices in the IoT era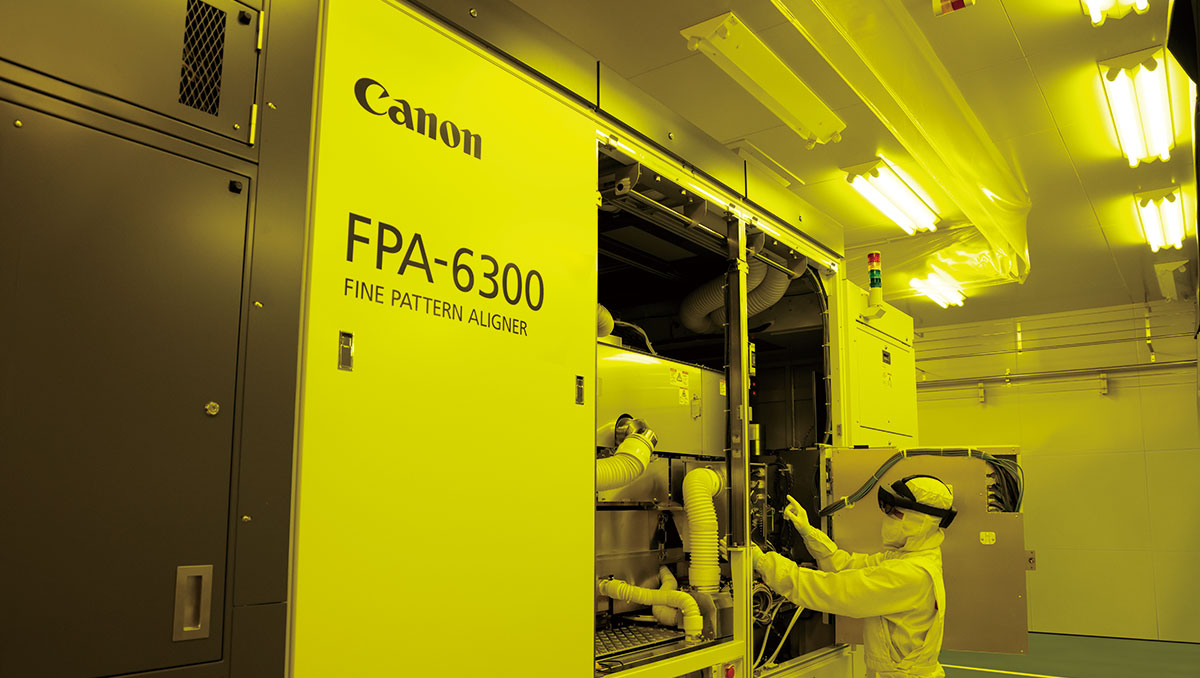 Counting on continuous operation of semiconductor lithography equipment
As the IoT society advances, connecting more things to the Internet, semiconductors are ever more vital to modern lifestyles. Amid the global shortage of semiconductors triggered by the COVID-19 pandemic, semiconductor device manufacturers had to boost production, and they made every effort to speed up production and improve yield rates*.
Semiconductor lithography equipment, which uses light to expose superfine electrical circuit patterns of nanometer-level line widths onto semiconductors, is a vital and complex part of the production process. For stable production, regular maintenance and tuning of the equipment is essential. However, customers need equipment with near-zero downtime and constant operation.
To meet such expectations, Canon introduced a new service solution platform called Lithography Plus. Integrating know-how accumulated over the half-century since Canon commercialized Japan's first lithography equipment, and its vast data on semiconductor manufacturing, Canon provides optimal solutions to enhance the productivity of semiconductor device manufacturers.
* The ratio of properly formed products to defective products in a manufacturing process.
More efficient support work and optimized production processes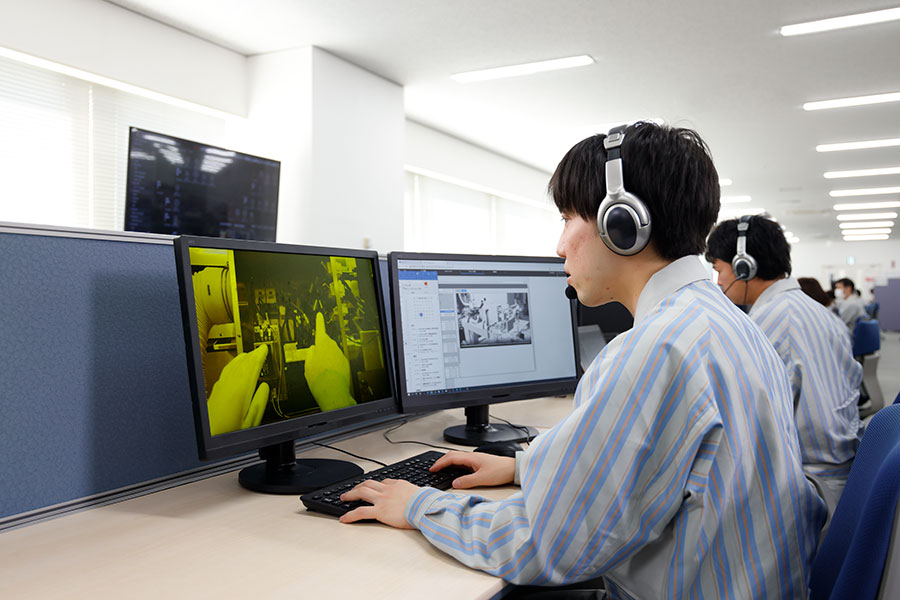 Lithography Plus makes it simple to perform system status analysis, including determining the cause of downtime. Multiple systems can be monitored simultaneously, enabling optimized operation and management of lithography equipment. What's more, operators can plan for parts replacement and make maintenance schedules more easily, reducing the burden of support work. Lithography Plus is able to detect signs of potential trouble and performs automatic restoration to prevent breakdowns, and when automatic restoration is not possible, restoration instructions are presented to operators. Furthermore, Canon offers a service in which the system status is shared remotely with its engineers who are available to provide detailed assistance.
Even when manufacturing new devices, Canon offers recipes* that encapsulate the company's expertise in precise alignment and line width control, so that high yields can be achieved from the beginning. Lithography Plus optimizes production processes and delivers high productivity. Lithography Plus has already received high acclaim from semiconductor device manufacturers who praise the service for the "convenience of being able to centrally manage the status of multiple equipment remotely," and for "greatly improving the efficiency of restoration in the event of trouble." This service is starting to play a vital role as a next-generation solution platform that can meet the rapidly expanding demand for semiconductor production.
* Manufacturing conditions vary according to the device and type of manufacturing process.
Society realized by Industrial Equipment Business
Current status of new industry-oriented business group structure