World Wide Canon IP Network
All around the world colleagues
from Canon Intellectual Property are active.
Here we introduce some of them
and their activities.
A global intellectual property system to do battle around the world
Senior General Manager Corporate Intellectual Property
and Legal Headquarters, Canon Inc.
Osamu Iketa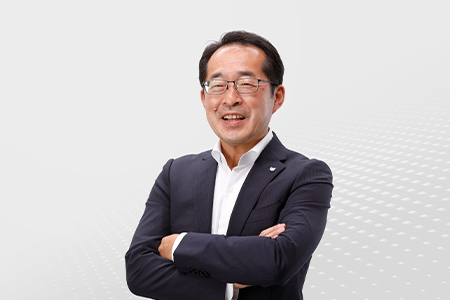 Read more
Canon's global intellectual property system is characterized by the fact that each of our regional sales companies in the United States, the United Kingdom, China, Singapore, and Australia has its own IP department, where local staff members and employees posted from Canon Inc. work together to develop global intellectual property activities. Effective patent filing and prosecution activities for inventions created within the Canon Group are helping to build and maintain a strong patent portfolio of over 80,000 patents. In addition, we promote effective use of the patents Canon Group hold by exchanging latest information on market and intellectual property systems in each country with local IP departments.
In particular, the IP departments in the U.S., the U.K., and China are large-scale and are responsible for all aspects of IP management works in their respective regions. This includes patent applications and rights acquisition, invention discovery, third-party patent clearance, IP contracts, IP litigation, anti-counterfeit activities, brand management and lobbying to relevant government agencies in their respective territories. This is how we provide speedy, timely solutions to the various intellectual property issues that arise around the world daily, while considering the interests of the entire Canon Group.
Moreover, not only do we assign staff from Japan with various kinds of experience to each overseas IP department with the aim of encouraging the permeation of our "IP DNA", but we have also introduced a system where we invite local staff members of those overseas IP departments to Japan for on-the-job training to promote active, in-depth communication among IP staff members. In this way, we are unifying the overall approach to intellectual property within the Canon Group and realizing a global IP system that is unbeatable by any competitor in any part of the world.