What is Canon Europe Intellectual Property department?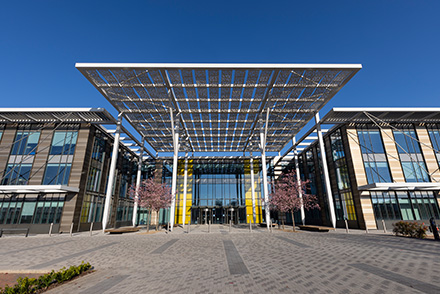 Canon Europe is Canon's Regional Sales Headquarters for Europe, Middle East and Africa (EMEA). The IP department is located in Canon Europe in London and has local IP professionals and IP expats from Canon Inc. in Japan. The main roles are (1) to handle all IP matters arising in the EMEA region and (2) to act as an agent for patent filings and prosecutions for Europe and UK. Canon Europe works on anti-counterfeit and brand management as well as invention harvesting, patent filing/prosecution and patent litigation support for group companies in EMEA. EMEA is a geographically large region, which makes for exciting work for the IP team as it cooperates with people in dozens of countries, and frequent business trips to countries in EMEA are one of the attractions for joining the team. Patent prosecution is based on a tight cooperation between attorneys and expats in Canon Europe and patent engineers in Canon Inc. across a wide variety of technology areas. The team has particular expertise in patent prosecution of Standard-Essential Patents (SEPs) and plays a central role for SEP prosecution in Canon Group.
The SEP prosecution activities are introduced below.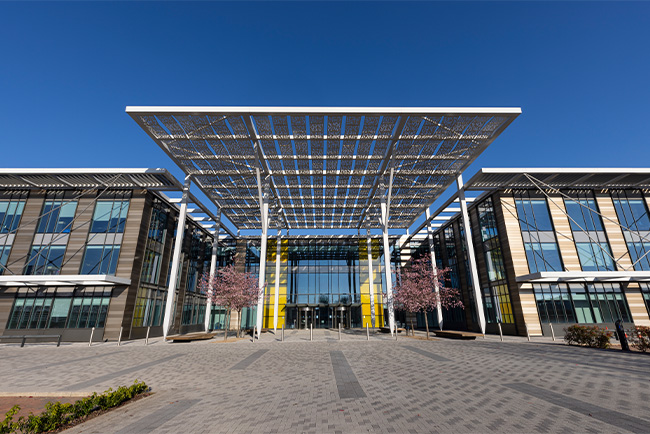 Sarah Gibson (SJG): Canon Europe IP is putting efforts into filing and prosecuting SEP (Standard-Essential Patent). What is an SEP and why it is important?
Philip Walker (PW): An SEP is a patent that covers one or more features of a technical standard and the point is that if some company implements a standard in a product or service than it will inevitably infringe the SEP. With an increasing interconnected world and in order to ensure interoperability so that when consumers buy a product they are compatible, then we need these standards. So, implementers of products and services need to use these standards and the SEPs are invaluable in the IP strategy because of that.
SJG: In your day-to-day role as a Canon Europe patent attorney what areas of technology are you typically supporting?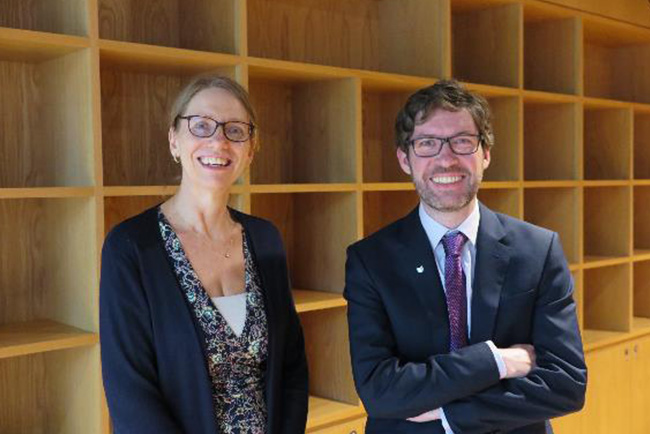 PW: For many years now, I have been supporting the video coding standardisation work that has been going on at Canon Research Centre France and we have obtained hundreds of SEPs in the area of video coding standards such as HEVC and VVC. We have also started supporting 5G standardisation work and we will continue to support the SEP drafting and the prosecution for that technology. So, at the moment the main technology areas for Canon Europe are video coding and 5G but we also handle standards (Wi-Fi etc.) cases from Canon Inc.
SJG: What does the liaising entail and how does the interaction between the Canon Europe patent attorneys, the Canon Research Centre France inventors/IP department and the Canon Inc. patent engineers work?
PW: At the drafting stage the interaction is mostly between the Canon Research Centre France inventors and the Canon Europe patent attorney. The Canon Research Centre France engineers will come up with an idea likely to be adopted in the standard, the Canon Europe attorney will then draft and file a patent application directed to the idea.
Later on, the patent attorneys work with the engineers to provide to the patent engineers in Canon Inc. claim charts showing how we think the claims of a patent application maps onto the standard. Canon Inc. will then make a decision as to in which countries patent applications are to be filed. During prosecution of a patent application, there is normally some discussion between all three parties as to what is the right claim scope, what are risks and what are the opportunities in the prosecution of the application with the aim of coming to the right outcome which does cover the standard.
SJG: It appears you have a good working relationship with Canon Inc. and Canon Research Centre France.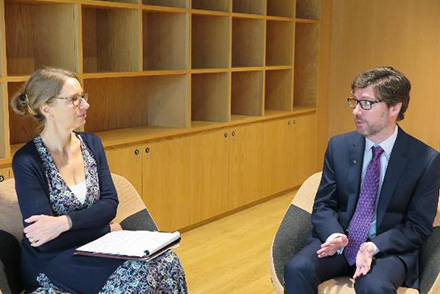 PW: Exactly. We have been working with people in Canon Inc. and Canon Research Centre France for many years and the relationship with them is very good. The technical knowledge of the Canon Inc. patent engineers and their knowledge of the standard is very high so you can discuss very nuanced points of language and/or the technology and have a very constructive discussion. We have many applications in many countries to be handled by a relatively small team. With having built the good relationship between Canon Europe, Canon Research Centre France and Canon Inc. we are able to get through this work in an efficient way whilst also maintaining high quality.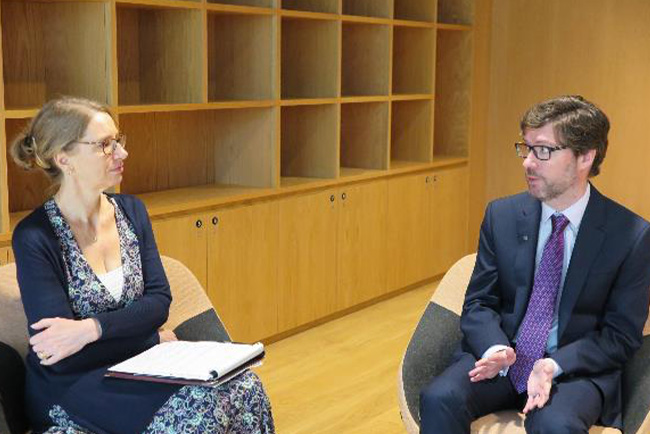 SJG: I have seen some of the email exchanges between Canon Europe and Canon Inc. on video coding and the level of detail you go into in your discussions and I impressed by the efficiency and speed of the discussions.
PW: In the SEP world there are tight deadlines sometimes which means you have to move quickly and it is all about being efficient in the discussions. The time pressures can be tight because inventors may want to introduce their ideas to a standardisation group. So, for example, you can have only a matter of days to file multiple applications just prior to these meetings. I believe Canon Inc. trust Canon Europe to handle the SEP work and likewise I trust in the patent engineers of Canon Inc. to have an excellent technical understanding. That mutual trust enables prompt communication and high quality work.
The Canon Research Centre France engineers' experiences are also invaluable. Canon Research Centre France has being doing this work for a long time in different areas of standardisation. The engineers' understanding of claim language and ability to identify there might be issues with interpretation is really good. So we can have in-depth 'patent' discussions with the engineers, for example, about claim wording or prior art. This means we have Canon Europe, Canon Research Centre France and Canon Inc. working together smoothly thanks to the engineers' deep understanding of IP.
SJG: So it's a real team effort using all of the experience gained over the years.
SJG: This all leads to my final question as to what do you enjoy most about your work?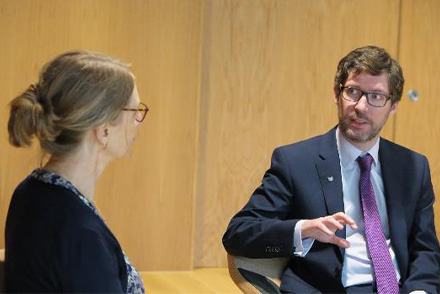 PW: I think the team work is one of the best aspects. I enjoy the fact that we are this big team of Canon Inc., Canon Europe, Canon Research Centre France and it feels like we are the centre of the big team by co-ordinating the work which is very satisfying. As SEPs have been getting to play one of central roles in the Canon IP strategy, I'm proud of contributing to the Canon IP strategy with our SEP work. The future could also be very exciting with the prospect of handling more standards technologies, we will do our very best from London to continue providing high quality support for Canon's SEP activities.