What is Canon USA Intellectual Property department?
Overview of Canon USA Intellectual Property department
Canon USA's Intellectual Property department (Canon USA IP) is located in Melville, NY, and Irvine, CA. It is composed of local members and expatriates (expats) from Japan. Our department has two main responsibilities: providing counsel for Canon Group's patent acquisition in the United States and leading IP activities corresponding to business stages of each project to protect new businesses launched by Canon USA and America's group companies. In 2021, these activities resulted in the highest number of issued patents among United States in-house intellectual property departments*.
*: https://harrityllp.com/services/patent-analytics/top-patent-firms-2021/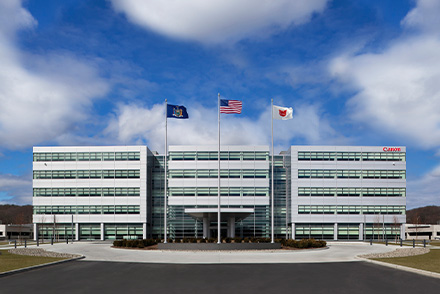 As a place where IP staff can grow
Local members can conduct patent acquisition activities related to business through close communication with various business departments. This enables expanding the scope of own work beyond local member's original work.
Expats can get the opportunity to have a responsibility on a wider range of jobs. For example, patent prosecution specialists are in charge of technology contracts, and a technical contract specialist is in charge of general legal affairs. The technical scope of the patent prosecution specialists will be expanded, and the responsibility will also extend to situations where patents are utilized, such as due diligence. The expansion of the scope of work enables us to work day and night while constantly feeling our own growth.
Local member

For important cases, we and Expats team up for examiner interviews with great success. Expats collaborate with CINC IP and us to craft claims while also overcoming any current rejections and possibly future rejections.

Expats

It was a higher hurdle than I had imagined to serve as a bridge between Japan and CUSA for a case in a technical field in which I was not proficient. However, the sense of accomplishment I felt when I managed to fulfill a CINC request by combining my skills with the knowledge of the local members is quite different.

Expats

As soon as I was transferred from Japan, I was surprised by enormous workload and broad job scope, and realized that this was what it was like to work on the front lines of business, Now, I receive a variety of legal consultations from staff in various departments on a daily basis, and I find it rewarding to be able to rely on them.

Expats

The 'unknown' jobs other than intellectual property, such as HUMAN RIGHTS issues, AI, and PERSONAL INFORMATION, have fallen on my head.
Anyway I laugh, cry, and eat every day! HaHaHa!

Expats

Before I was assigned to Canon USA, I had devoted my work time to prosecutions of patent rights. It was surprising for me that I took part in a due diligence work for a co-development with a certain company soon after I was assigned to Canon USA.
My biography and work introduction
From previous job to Canon USA IP
Back in 2014, I was excited to learn that I was being given the opportunity to be patent counsel for a company that continually obtained the third most US Patents per year I began my career at Canon by supporting the engineers in a subsidiary of CUSA. One difference between working at a law firm and working at Canon was the integration of IP attorneys into the business process. In law firms, disclosures were provided and received in small pieces of information as to how a particular IP asset fit into the clients' business strategy. While interesting, the attorney did not always see how different IP assets related to one another. At Canon, it was clear that IP was integral to the business, including both protection and risk mitigation. There is real collaboration between CUSA IP, CUSA Legal and the different business units. This is key to ensuring our customers' needs are met. It was a true team effort, and I enjoyed learning how my part in this collaboration was helping to drive Canon business.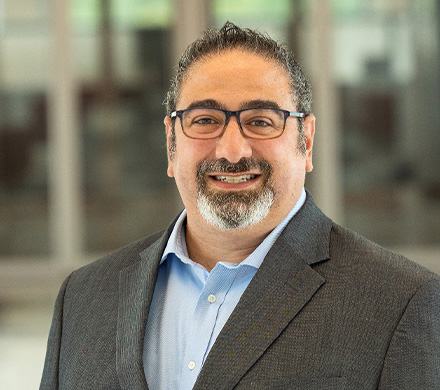 Cooperation with legal and development departments
My close relationship with many members of CUSA Legal results in me being contacted when the business teams bring new projects to CUSA Legal. This early interaction between IP, Legal, and the business team enables securing IP rights around these new initiatives and mitigating risks associated with launching new products.
Encounter with AMLOS
In 2020, Canon USA engineers began developing a brand new in-house solution using Canon Inc. image capturing products that would work with 3rd party video communication tools. The project, which was complex,, is known as Activate My Line of Sight (AMLOS). This complex project resulted in complex IP issues that required ongoing support. Working with the business team from the very early stages of design, I was able to obtain IP trends surrounding each technology area related to the AMLOS solution. Developing this core knowledge has been my most important contribution to the project. I worked with CUSA IP management to develop a greater understanding of the IP portfolio CUSA could begin to develop to protect this new business. I also advised on technology paths to avoid with respect to 3rd party IP. Since this project involved interaction with numerous 3rd parties, it was extremely difficult to secure the necessary intellectual property. However I was able to overcome it by leveraging my close relationship with CUSA Legal.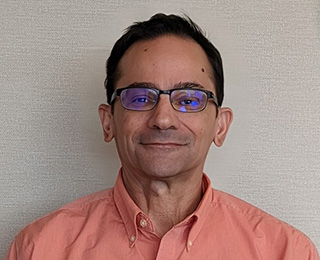 Cooperation with expatriates
I would be completely remiss in not mentioning the integral part that ex-pats from Canon INC play in my daily work life. I have been closely working with Tomoaki "Tommy" Hokyo while supporting the IP needs for the AMLOS project. The development of this solution used Agile development with a very fast paced development schedule. This was (and remains) challenging because typically obtaining IP protection moves at a slower pace so that we are sure to identify all protectable assets and mitigate any risks of a final product. Bi-weekly meetings with the developers enabled Tommy and me to continually evaluate potential patentable aspects of the solution and conduct intellectual property activities that matched the development speed during the development cycle.
When development proceeds at such a fast pace and we identify solutions that we may want to protect, Tommy easily converses with the ex-pat engineers and translates that information into excellent English work-product. We continually converse about the solution and its features, while determining how best to protect CUSA's IP rights using both his training as a CINC IP engineer and mine as an American patent attorney. I continually learn from Tommy and all of the ex-pat IP members both professionally and culturally. They have made me a better IP professional.
In the end
Creating a portfolio and securing our rights with respect to 3rd parties for the AMLOS project was especially key because it was officially demonstrated at the 2022 Consumer Electronics Show. That demonstration was the result of over 18 months of hard work by many people. I attended the demonstration and was proud to witness the achievements of my colleagues and see firsthand positive responses to this new product.
Working in CUSA IP has given me the ability to function as part of a multidisciplinary team and obtain an understanding what is needed for a successful business venture and how IP activities are a key part of this process. I am proud to be trusted to provide IP support to Canon to ensure the success of our business.
(As of September 30, 2022)