IP department Work
Canon IP members create the future while increasing their expertise.
This section introduces our patent-related work.
Patent-related Work Flow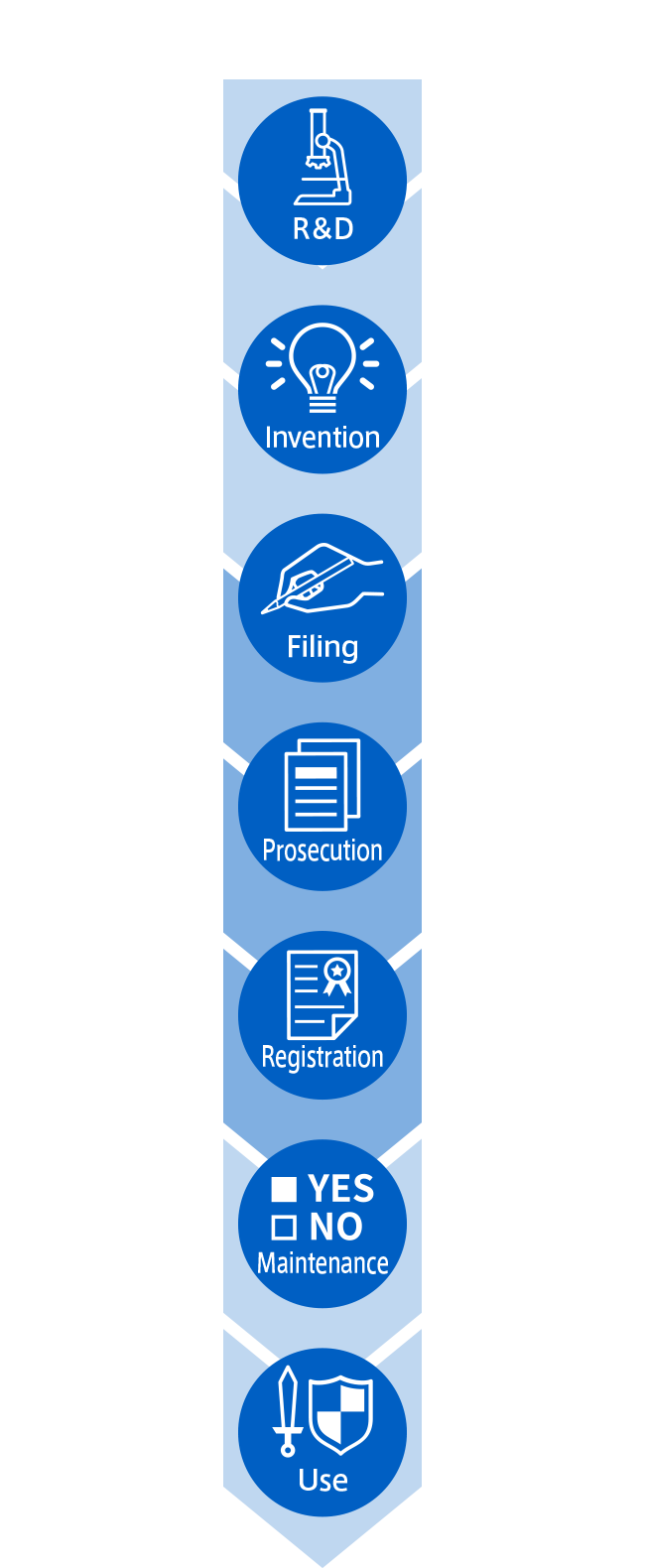 HR Development
Canon IP produces Top-level IP professionals.
Here we introduce our basic HR development policy.

HR Development in the Intellectual Property Field
NEW
The foundation of Canon's IP personnel development is independent self-growth, in line with the company's guiding principle of the San-ji Spirit ("Three Selfs": self-motivation, self-management, and self-awareness). To provide environments for encouraging self-growth, we place importance on individual employees having the desire to direct their own growth and the willingness of supervisors and senior employees to nurture subordinates and junior employees. To this end, we have introduced HR development programmes to enhance employee's value as IP professionals.
The basic HR development policy is to hone practical skills thoroughly in the workplace (with on-the-job training) and broaden the base of knowledge through interactions with many different people during the first few years of an employee's career. The aim is to grow into IP professionals in specific fields with a high level of expertise and perseverance while making the "Canon IP DNA", which has been passed down through the decades, their own. As employees mature into professionals, they not only deepen their field-specific expertise (e.g. the patent filing & prosecution field), but also absorb knowledge about adjacent fields (e.g. litigation and licensing fields in the case of patent engineers). In the next stage, employees broaden their experience, acquire grit and a sound sense of proportion, and grow into IP department leaders through work experience in various fields by rotations within IP Headquarters, postings at Group companies, government agencies, and IP-related organizations, and work on committees in external organizations. Later in their careers, once employees reach senior management levels, they try to be IP talents who can formulate and execute the Group's IP strategies as well as contribute to the development of Japan's IP policy and the global IP ecosystem by delivering Canon's position and opinions to outside parties.
It is important for IP people working at a company to plan global IP strategies and manage IP activities from a far-reaching, long-term perspective with the understanding of a diversity of values. This is why we believe it is vital that we provide IP department employees with a variety of experiences. In this respect, Canon's IP Headquarters have an environment in which individual employees, in the process of deepening their expertise through their own work, often work in collaboration with other departments within IP Headquarters, other headquarters within the company, and organizations outside the company where they can gain a wide spectrum of practical experience. In addition, we provide opportunities to gain different experiences through internal rotations at IP Headquarters, employee exchanges with domestic and overseas Group companies, and participation in committee activities in external organizations. One distinction of our HR development programme is the vast number of postings available at many different locations, including various Group companies in the U.S., the UK, France, the Netherlands, China, Singapore, Australia and Japan; government agencies such as the Cabinet Office, the Japan Patent Office, and the Ministry of Economy, Trade, and Industry; and IP-related organizations such as the Institute of Intellectual Property. Another distinction is that at any given time, dozens of IP employees are posted outside the company, while many employees posted from Group companies are hosted at IP Headquarters. Working in different environments and interacting with people with different experiences does more than just deepen their personal experiences; it broadens their worldview, improves their ability to respond to diversity, and elevates their outlook, which leads to better strategic planning and management capabilities mentioned above.
As we have seen, Canon provides development programmes tailored to where employees are in their careers and offers opportunities to gain a broad range of experiences. In this environment, employees can increase their value as IP professionals and grow to be IP professionals with meaningful impacts in IP fields.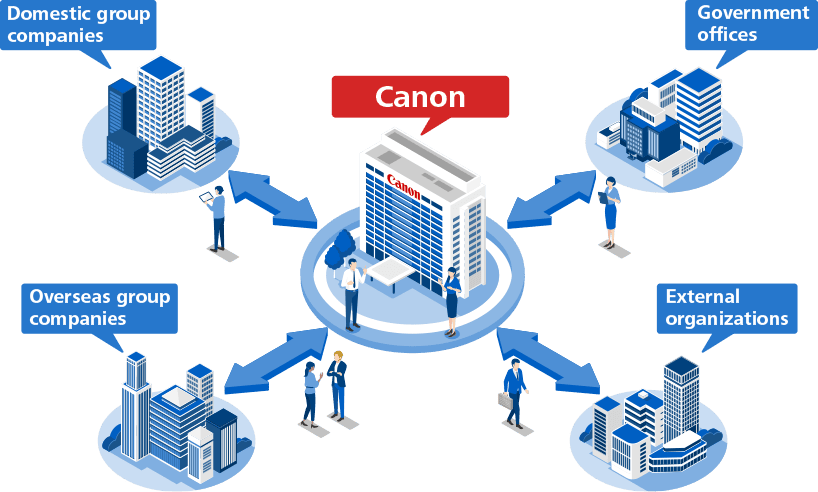 World Wide Canon IP Network
All around the world colleagues
from Canon Intellectual Property are active.
Here we introduce some of them
and their activities.
A global intellectual property system to do battle around the world
Deputy Head of Corporate Intellectual Property and Legal Headquarters, Canon Inc.
Osamu Iketa
(As of April 1, 2023)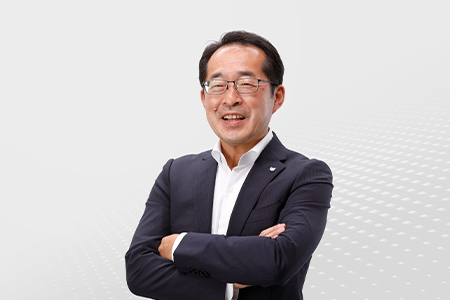 Read more
Canon's global intellectual property system is characterized by the fact that each of our regional sales companies in the United States, the United Kingdom, China, Singapore, and Australia has its own IP department, where local staff members and employees posted from Canon Inc. work together to develop global intellectual property activities. Effective patent filing and prosecution activities for inventions created within the Canon Group are helping to build and maintain a strong patent portfolio of over 80,000 patents. In addition, we promote effective use of the patents Canon Group hold by exchanging latest information on market and intellectual property systems in each country with local IP departments.
In particular, the IP departments in the U.S., the U.K., and China are large-scale and are responsible for all aspects of IP management works in their respective regions. This includes patent applications and rights acquisition, invention discovery, third-party patent clearance, IP contracts, IP litigation, anti-counterfeit activities, brand management and lobbying to relevant government agencies in their respective territories. This is how we provide speedy, timely solutions to the various intellectual property issues that arise around the world daily, while considering the interests of the entire Canon Group.
Moreover, not only do we assign staff from Japan with various kinds of experience to each overseas IP department with the aim of encouraging the permeation of our "IP DNA", but we have also introduced a system where we invite local staff members of those overseas IP departments to Japan for on-the-job training to promote active, in-depth communication among IP staff members. In this way, we are unifying the overall approach to intellectual property within the Canon Group and realizing a global IP system that is unbeatable by any competitor in any part of the world.