We began from "reuse". We dismantled used cartridges manually to extract reusable parts. However, they were disproportionately few, considering the amount of effort required. So, we expanded our scope to the recycling of plastic material. We began with manual work and, around 2000, we developed a semi-automated plastic material recycling line.
As plastics deteriorate during use or the recycling process, the quality of recycled plastic, is inferior to new plastic. At that time, we mixed recycled material with new plastic to achieve required quality. From the recycling point of view, there was obviously room for improvement. At the same time, we were worried that the increasing number of collected used cartridges would exceed the capacity of the recycling plant sooner or later.
The sense of responsibility as a high volume cartridge manufacturer to improve the quality of recycled plastics led Canon to kick-start a project to further accelerate recycling technology development.
- What kind of recycling system were you pursuing?
Simply put, we were pursuing "recycling to the limit."
A cartridge has many other parts, such as rollers, screws, and other materials, including toner and rubber, than the main plastic part. Though we had partially automated the recycling process, a large amount of manpower and time were still required. The workplace was far from "worker-friendly", with loud noise and scattered toner residue from disassembled cartridges. We improved the working environment to achieve cleanliness which did not require masks and office-equivalent noise levels.
As Canon held a large market share in the laser printer sector, we felt a strong sense of responsibility to set a good example. Our concept is people-friendly recycling: it aims to make everyone happy, whether they are users or manufacturers.
That required a fully automated recycling system. Though it was the first such attempt in the industry, we were confident that we could achieve it, as we had already automated toner cartridge production.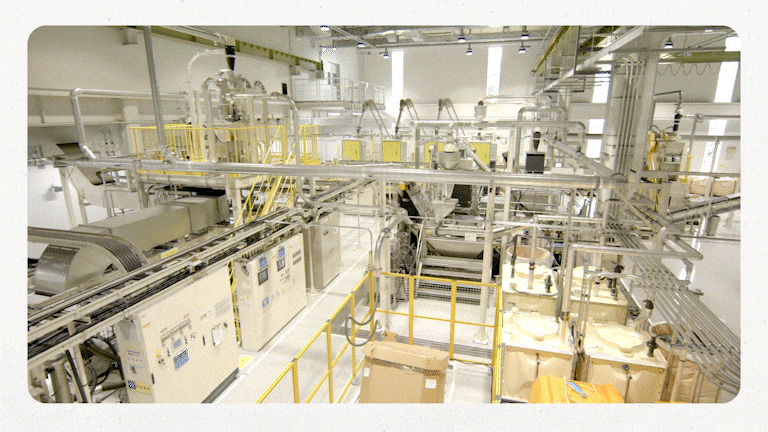 "CARS-T (Canon Automated Recycling System for Toner cartridge)"
Building a new system
Creating something unique from ordinary materials
At Canon, we focus our efforts on closed-loop recycling, which allows repeated use of plastic materials by extracting plastics from used cartridges and turning them into new ones. As we became able to refine to a 99% or higher purity*, our recycled plastic material could be used directly to manufacture new cartridges.
The high-level purification is the core of our system. Generally speaking, the purity of recycled material is not that high, and it has to be mixed with pure, unused material to be used for the same purpose.
*Based on a calculation formula specified by Canon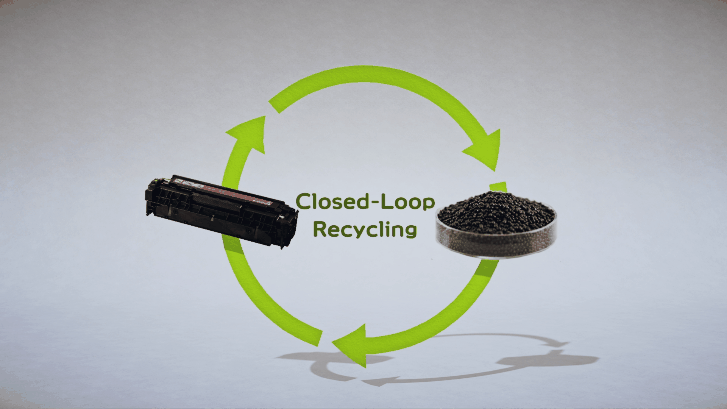 Plastic materials are extracted from used cartridges and repeatedly reused for new cartridges.
The automated recycling system is not necessarily filled with cutting edge technologies. We created the industry's first automated line by combining general-purpose machines, customizing them with our own additions such as distinguishing materials by physical properties including electrification capacity or specific gravity.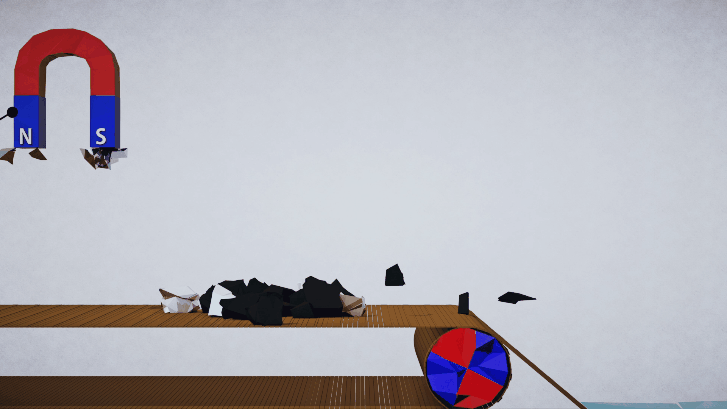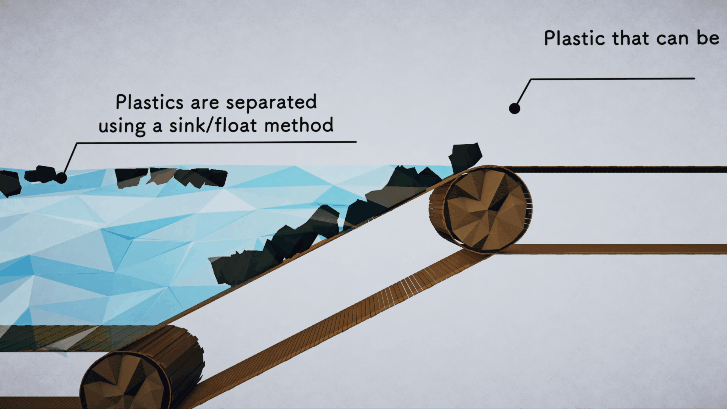 Physical attributes such as electrostatic properties and specific gravity are used for sorting materials.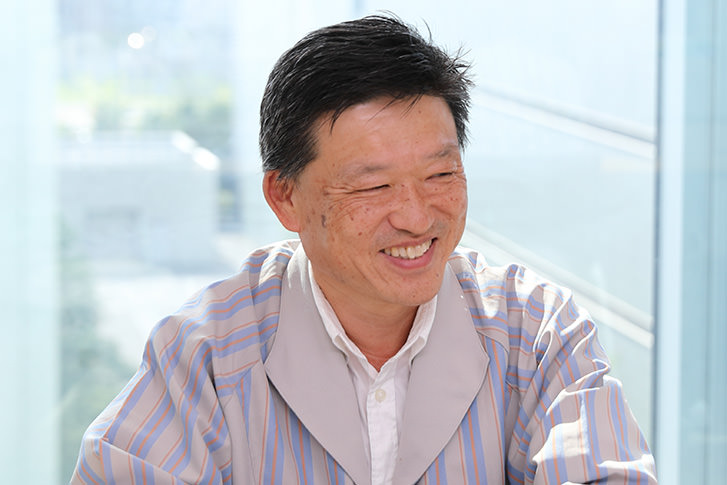 For example, consider the process of creating recycled plastic from used plastic materials. While we utilized existing technologies to knead toner, we also created and patented new technologies.
Another example; the process of handling the toner in the form of powder is carried out in a nitrogen atmosphere to prevent dust explosions. It is a common practice, but Canon went a step further, recycling nitrogen gas using proprietary methods.
We devised a method that consumes less nitrogen, while preventing dust explosions, by applying the process of sealing nitrogen circulation with water"
Seeking diverse insights
Bringing idle equipment back to life to "recycle to the limit"
The automated recycling line is built by customizing and combining a variety of equipment. We often use generic machines. But in our search for certain equipment, we broadened our perspective. We visited trade shows and other companies' factories. For equipment unavailable in Japan, our group companies in the United States or France kindly helped us with the verification process.
We also find and reuse idle equipment from other divisions for our automated recycling line. We recycle equipment as well. Canon has a Group-wide system for sharing information on idle equipment. When we find a good machine and contact the person in charge, we can get the necessary information about the equipment and even know-how to use it for a different purpose.
At Canon, there are professionals in various specialties who can help us with things we cannot figure out on our own. We feel free to consult with people from other departments and share our knowledge on an equal footing. It is reassuring to know that around the world, we have so many people who can help us.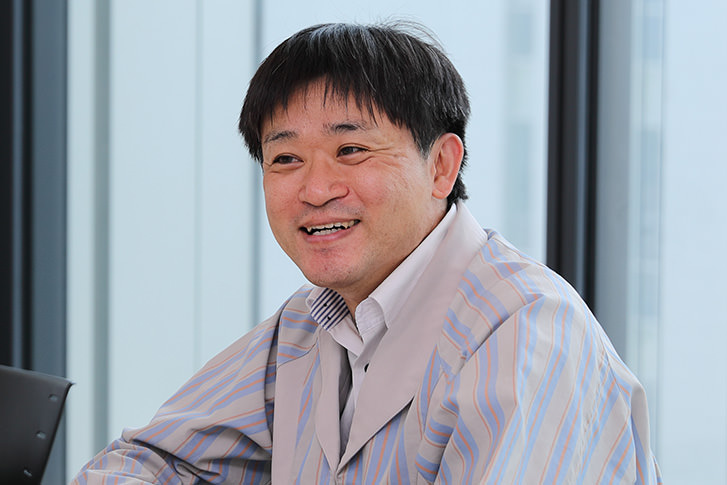 Deriving answers from hypothesis testing
Bringing in hundreds of kilograms of materials for experiments at the site of equipment manufacturers
I had never experienced most of the tasks I had to do for the development of a recycling system. Particularly, equipment verification for each process was difficult, as it was crucial task that would decide the quality of recycling. Sometimes, I had to visit equipment manufacturers by myself, bringing in hundreds of kilograms of materials for verification.
When I went on my first solo business trip, I was of course quite nervous. But once I succeeded in completing the verification, it gave me confidence that allowed me to proceed with confidence. Though I did have support from other team members including quality management staff, these experiences also nurtured my capability as an individual to judge, based on objective data I acquired through my own hypothesis testing, issues that I was not specialized in,
Each of the more than 20 steps that make up the recycling process required fine customization of equipment. We also needed to coordinate with our suppliers. The process of automatic sorting of plastics according to the specific gravity of the materials involved in the plastic refining process requires a special solution, which involves soaking the materials so that they can be accurately sorted while being cleaned.
In order to create a unique formulation of the soaking solution, we repeated experiments with Canon Ecology Industry, a Group company, and outside soaking solution manufacturers, obtaining data on hundreds of items.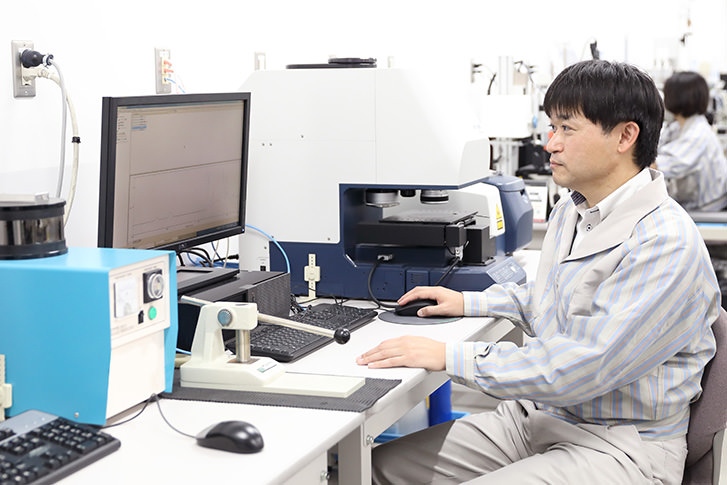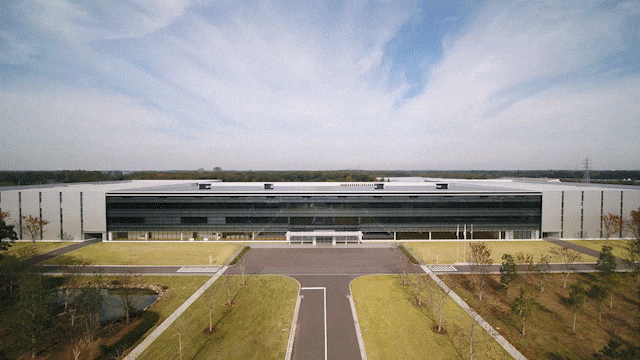 Having been in charge of many processes, including managing, by myself, areas outside my professional field, I have acquired a wide range of knowledge and skills both as an engineer and as a member of society. I feel that my work in the automated recycling system has helped me grow as a person.
Connecting to the future
Going beyond "Recycle to the limit!"
Laid end-to-end, all previously recycled cartridges would circle the globe more than 3 times (as of the end of 2021). New products are required to be designed with due consideration for energy-efficiency and recyclability at the development stage, and the department in charge of cartridge technology development must meet these requirements before continuing product development.
By sharing the attributes and parameters with which automated recycling systems distinguish the materials, we select and develop materials suitable for recycling and design recycle-friendly mechanisms. These efforts are not complete. Rather, we have advanced and will continue to advance our recycling technology in order to make the most of limited resources.