Technology in Products

Digital Cinema Cameras
Supporting professional cinematography
Digital cinema cameras are used to film high-quality video in such professional settings as cinema, drama, documentaries and commercials. In addition to image and product quality, digital cinema cameras offer superior mobility and scalability, greatly expanding the possibilities for visual expression.
2022/09/12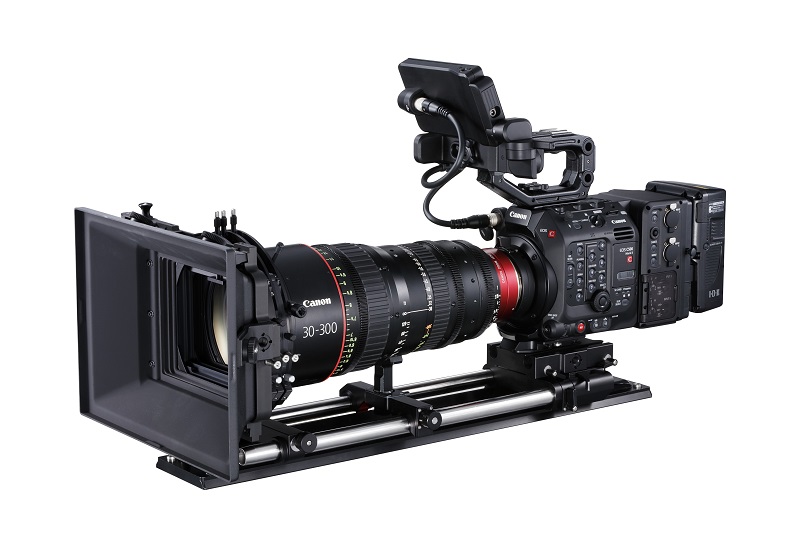 How a digital cinema camera works
A digital cinema camera consists of a body with an "imaging unit" that captures an image of a subject and converts it into an image signal and a "recording unit" that records images to memory, as well as interchangeable lenses and accessories that can be attached to the camera body in accordance with the method of image capture (shooting).


Read More
Canon's digital cinema camera technology
Canon's Cinema EOS System is designed for professional cinematography. In addition to the EF lenses developed for digital SLR cameras, the Cinema EOS System consists of digital cinema cameras with interchangeable lenses and accessories. At the core of this system are the EF Cinema lenses. Optimized for video production, the Cinema EOS System delivers high-quality images as well as exceptional mobility and scalability.
A large CMOS sensor for high image quality
In the world of digital cinema cameras for film production, there is a growing call for full-frame CMOS sensors that enable more impressive expression.
Canon has developed a full-frame CMOS sensor that captures a wide range of tones. The sensor is utilized in the "EOS C700 FF" flagship digital cinema camera model and in the "EOS C500 Mark II," which features a compact design and scalability. The sensor delivers the shallow depth of field and wide dynamic range of a full-frame camera, thus enabling the filming of high-quality images.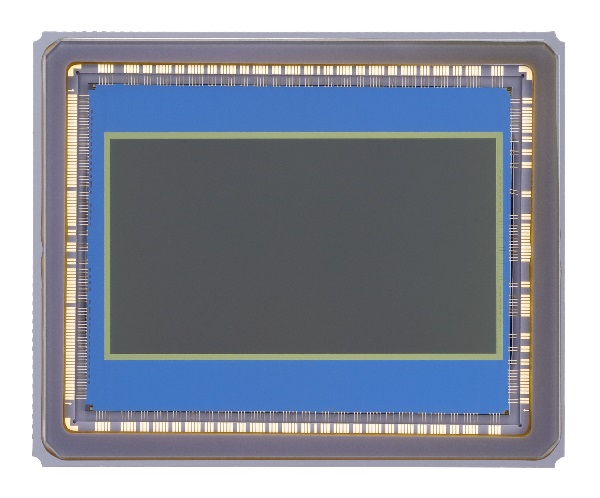 Full-frame CMOS sensor
Canon has also developed a 4K Super 35mm DGO (Dual Gain Output) sensor with a size equivalent to Super 35 mm, close to the size of a single frame of a film. The imaging system that Canon recently developed enables HDR filming with a high dynamic range and low noise.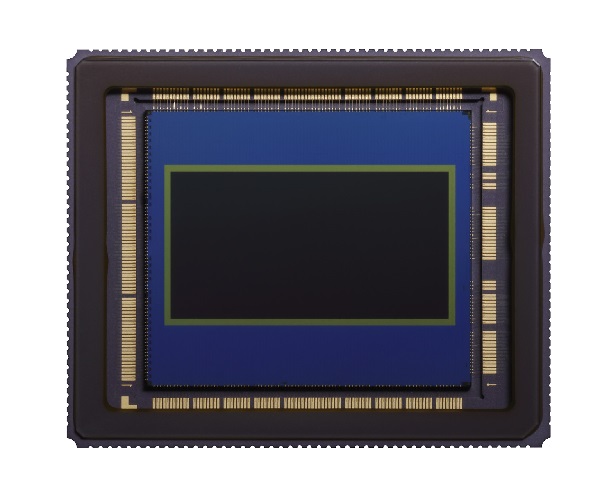 4K Super 35mm DGO CMOS Sensor
Dual Pixel CMOS AF for fast and smooth focusing
Dual Pixel CMOS AF is an autofocus (AF) technology present in Canon CMOS sensors. Every pixel is capable of both image capture and phase-detection autofocus. Each pixel comprises two photodiodes that capture light independently, and each pixel outputs a signal that can be used for phase-detection AF at the same time as the image capture signal. This enables high-speed, high-precision AF that is smooth, sensitive and superb at tracking subjects, making it ideal for filming.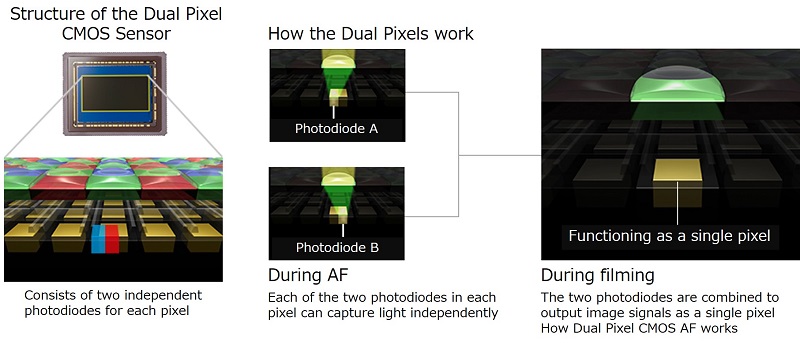 Since the EOS C 70 was released in 2020, models have been equipped with EOS iTR (Intelligent Tracking and Recognition) AF X, an image recognition technology developed using deep learning. With face detection AF, the development of a new algorithm for head detection has greatly improved the reliability of tracking, even when the subject is facing sideways or turning around, a feat that was difficult in the past.

Canon Log for expression of a wide range of tones
A method of video recording called "Log" is used in professional video production. "Log" is derived from the "Cineon" Log format, which was standardized for digitizing film content with a wide dynamic range. Canon incorporated Canon Log, which has an 800% dynamic range, when it developed the first-generation EOS C300 cinema camera. As the dynamic range of sensors and imaging engines subsequently evolved, Canon developed Canon Log 2 and Canon Log 3, which have a dynamic range of 1,600%* and support 10-12 bit gradation.
For filmmakers, the greatest advantage of using Log is the ability to digitally handle a wide dynamic range that cannot be reproduced with normal video gamma. Canon's Log format is less likely to produce blackouts and whiteouts, and its wide dynamic range allows shooting with a film-like dynamic range, something that was previously impossible with conventional digital video cameras. Even when, for example, the exposure is set to a bright subject in the foreground, detailed information is recorded, including highlights such as a mountain range in the background, enabling the filmmaker to produce natural-looking images that are close to what the human eye sees.
* For Canon Log 2, the maximum dynamic range when using the EOS C300 Mark II, EOS C700, EOS C700 GS PL, or EOS C700 FF (as of December 27, 2018)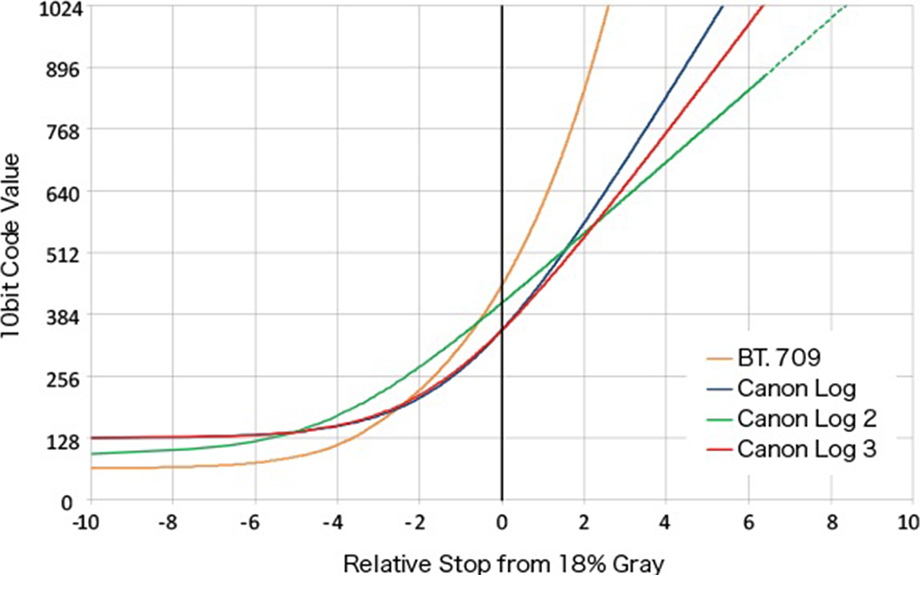 Highly compatible with your workflow