Canon was quick to launch R&D efforts on CMOS sensors as far back as the 1990s. In 2010, the company produced a CMOS sensor with 120 megapixels, achieving a level of resolution equivalent to that of the human eye, a feat that garnered considerable attention. In 2015, Canon successfully developed an APS-H-size CMOS sensor with approximately 250 megapixels (19580 x12600 pixels), the world's highest pixel count for its size. This ultra-high-pixel-count CMOS sensor achieves a level of resolution that is approximately 125 times that of Full HD (1920x 1080 pixels) video and approximately 30 times that of 4K (3840 x 2160 pixels) video.
Despite the compact pixel dimensions, sensitivity was maintained by creating a structure that maximizes the amount of light captured. Though increases in pixel count results in increased signal volume, which can cause signal delays and timing discrepancies, an ultra-high-speed signal readout of 1.25 billion pixels per second was achieved through circuit miniaturization and enhanced signal-processing technology. Accordingly, the sensor is capable of capturing ultra-highpixel-count video at a speed of five frames per second.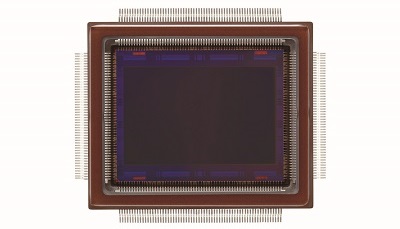 CMOS sensor with approximately 250 megapixels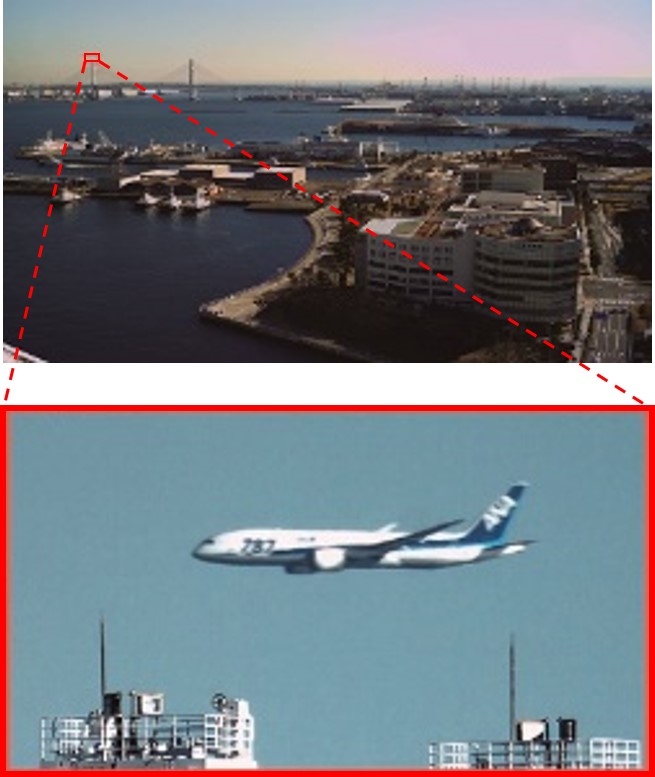 Image captured with a prototype camera equipped with an EF 800 mm telephoto lens using digital zoom. The image was digitally enlarged, and additional image processing was applied. The resulting image enables the identification of lettering on the fuselage of an airplane 18 km away, beyond impossible for the human eye.