Society realized by Commercial Printing Business


Maintaining the charm of Amsterdam
despite the construction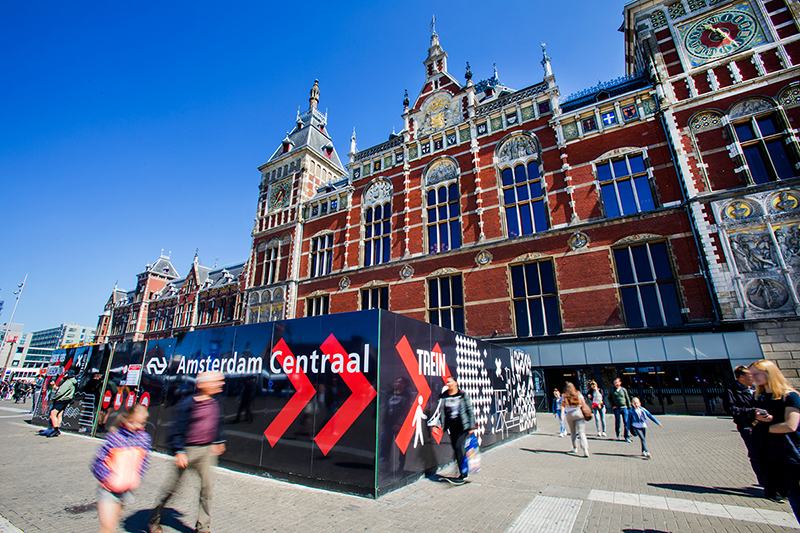 A temporary fence gives the beautiful impression of a site free of construction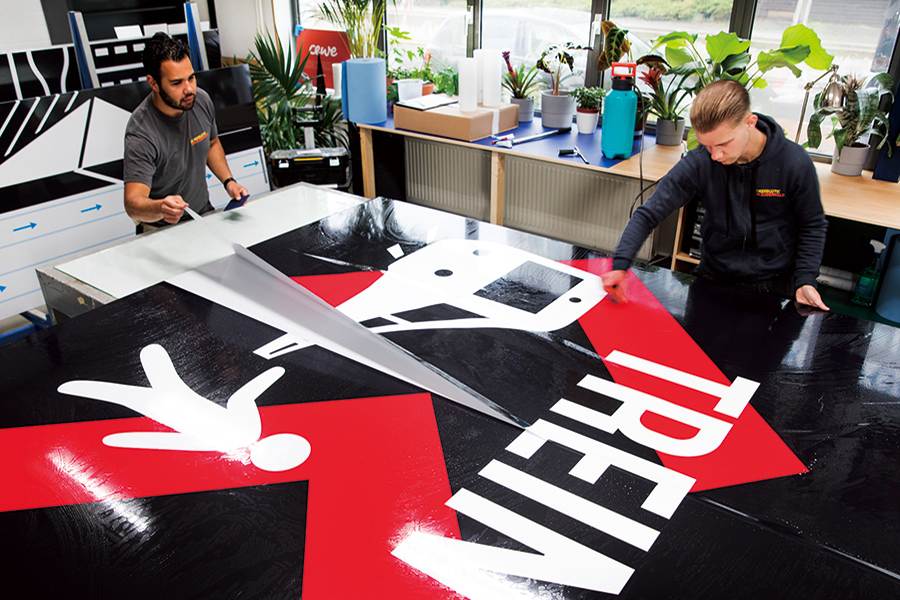 In a project designed to make the city even more attractive, Amsterdam Central Station is undergoing refurbishment including the installation of parking for 7,000 bicycles. One of the goals is to ensure easy access not only for people using the trains, but also for those walking and cycling.

De Resolutie, a major Dutch wallpaper decoration service, responded to the need to maintain ease of use and keep the station looking attractive during the construction by designing a provisional fence. In Amsterdam's characteristic red, black and white color scheme, the fence creates a space that harmonizes with the station building, and serves as a route guide and a source of information on the construction.
Promptly responding to daily changes at the construction site and the need to convey information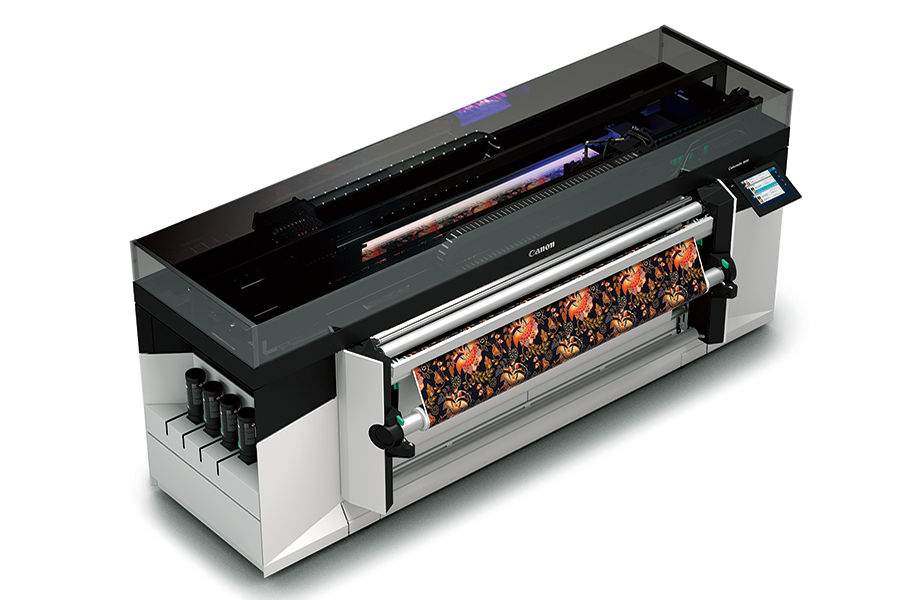 For this project, De Resolutie produced a vinyl film hundreds of meters long. In the past, producing a deep shade of black with a digital printer was difficult. Problems like streaks and banding, and deformations such as wrinkles in the printed material were common. By using the Canon Colorado large-format printer and proprietary UVgel ink technology, De Resolutie overcame these problems. The printer's ability to produce both gloss and matte finishes has proven a huge advantage.

The Colorado does not require conventional printing processes such as drying and lamination, and therefore greatly contributes to productivity gains for printing companies. Such advantages have given De Resolutie the flexibility to respond to the ever-changing construction status at Amsterdam Central Station, supporting both the work and the attractiveness of the space.
Society realized by Commercial Printing Business
Current status of new industry-oriented business group structure