Society realized by Commercial Printing Business


Rapidly delivering information to all without omission.
Digital printing supports vaccination programs.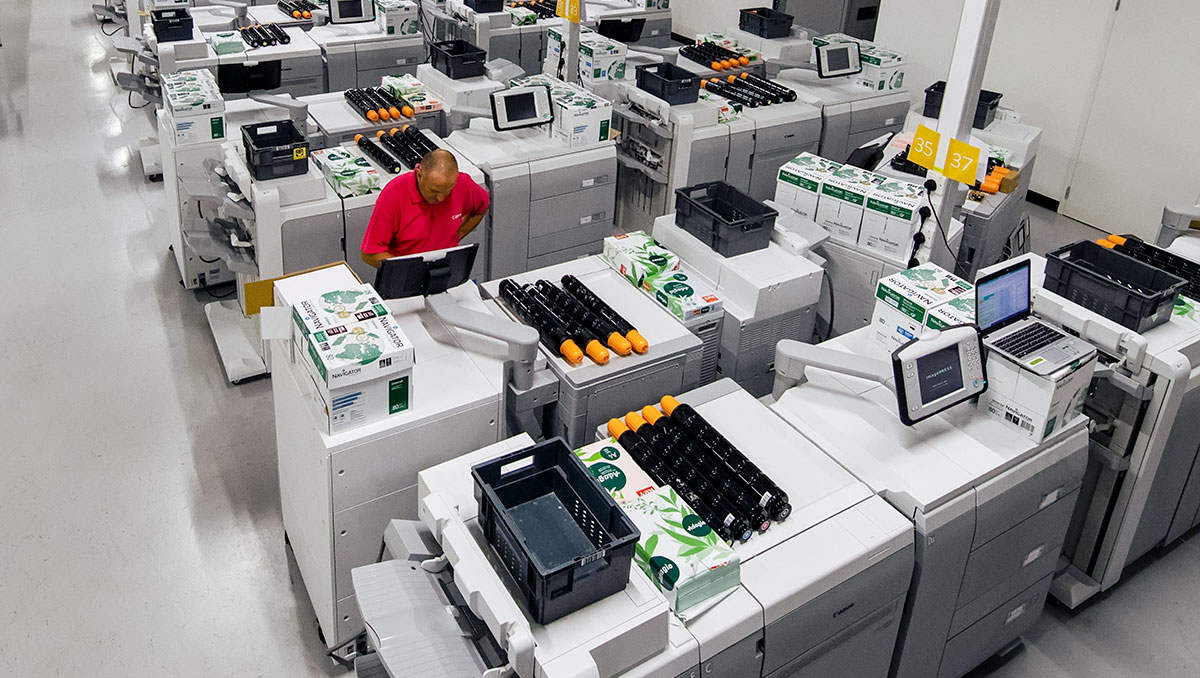 Digital printing was used for England's vaccination mailings
During the pandemic, COVID-19 vaccinations had to be made available to all as soon as possible. So, it was critical that the vaccination information be delivered to all eligible people quickly and without omission.
Synertec, a U.K.-based company, established and operates a system that reliably and securely delivers public service information both electronically and by post. Commissioned by the British government's National Health Service (NHS), Synertec's system delivers information on important public services to individuals all around England without omission.
To ensure the timely delivery of information to the tens of millions of eligible people, an individual letter must be printed for each person, including the recipient's address, number of vaccinations and vaccination schedule. Canon's commercial digital press meets these demanding requirements.
More than 1.3 billion sheets produced. Stable, ultra-high-speed digital printing
High-speed variable data printing, which allows specific text and images to be customized on any print, is a feature of digital printers. It is used for services such as public service mass mailings, direct mail, invoices, and other transactional applications. In 2017, when seeking a digital printing press that would offer both stable and robust operation and high print quality and productivity, Synertec selected Canon's commercial digital press imagePRESS C850 and installed 84 presses. Canon solidified Synertec's trust with technical support for seamless integration with the company's document management workflow and prompt response that minimized downtime.
In 2021, when printing volume surged due to COVID-19 vaccination information mailings, Synertec turned to their trusted partner again to install 126 new presses in their three locations in England. The press—imagePRESS C910, the successor to the imagePRESS C850—can rapidly prepare a huge volume of letters for dispatch. Since 2017, Synertec has printed over 1.3 billion sheets on Canon presses, which has helped the company to boost its business.
In the growing field of digital printing, Canon maximizes the advantages of digital printers while meeting the diversified needs of its customers in ways that grow both businesses together.
Society realized by Commercial Printing Business
Current status of new industry-oriented business group structure