Canon Ranks in the Top Five Number of U.S. Patents Granted for 37 Consecutive Years, and First Among Japanese Companies for 18 Consecutive Years
Jan. 11, 2023
Canon ranked fifth in the number of patents registered with the United States Patent and Trademark Office (USPTO) in 2022 (announced by IFI CLAIMS Patent Services, a U.S. patent research firm, on January 11, 2023*). This marked the 37th consecutive year that Canon has ranked in the top five, making it the only company in the world to have achieved this record. Canon also ranked first among Japanese companies for the 18th consecutive year. Canon places a high value on acquiring patents not only in Japan, but also overseas, and promotes the acquisition of patent rights based on its business strategies as well as the technology and product trends in each region. * Numbers for 2018-2020 are based on publicly available information from the United States Patent and Trademark Office.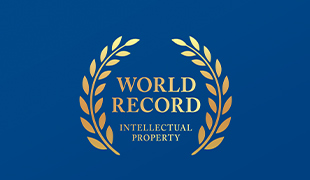 2022
2021
2020
2019
2018
1
SAMSUNG
ELECTRONICS
IBM
IBM
IBM
IBM
2
IBM*1
SAMSUNG
ELECTRONICS
SAMSUNG
ELECTRONICS
SAMSUNG
ELECTRONICS
SAMSUNG
ELECTRONICS
3
TSMC*2
Canon
Canon
Canon
Canon
4
HUAWEI TECHNOLOGIES
TSMC
MICROSOFT
TECHNOLOGY
LICENSING
MICROSOFT
TECHNOLOGY
LICENSING
INTEL
5
Canon
HUAWEI TECHNOLOGIES
INTEL
INTEL
LG ELECTRONICS
6
LG ELECTRONICS
INTEL
TSMC
LG ELECTRONICS
TSMC
7
QUALCOMM
APPLE
LG ELECTRONICS
APPLE
MICROSOFT
TECHNOLOGY
LICENSING
8
INTEL
LG ELECTRONICS
APPLE
FORD GLOBAL TECHNOLOGIES
QUALCOMM
9
APPLE
MICROSOFT
TECHNOLOGY
LICENSING
HUAWEI TECHNOLOGIES
AMAZON TECHNOLOGIES
APPLE
10
TOYOTA MOTOR
QUALCOMM
QUALCOMM
HUAWEI TECHNOLOGIES
FORD GLOBAL TECHNOLOGIES
*1 IBM is an abbreviation of International Business Machines Corporation.
*2 TSMC is an abbreviation of Taiwan Semiconductor Manufacturing Company Limited.